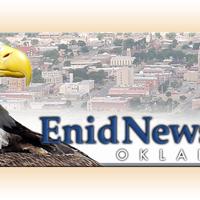 VIEWPOINT: Collaboration with media aims to provide deeper journalism | Opinion
In recent decades, waves of media coverage have shifted from print to the Internet. The reduction in newsroom staff has required collaboration between for-profit and non-profit entities, as small organizations do not have the same resources to cover stories in the state.
The Frontier and Oklahoma Watch are two nonprofits that focus on investigative journalism. The Oklahoma Media Center supports and strengthens the Oklahoma journalistic ecosystem by encouraging collaboration between entities.
Oklahoma Watch distributes content through media partnerships with 100 print and broadcast entities statewide.
Enid News & Eagle regularly publishes investigative articles from Oklahoma Watch and The Frontier.
"I think it would be fair to say that when we were formed about 12 years ago we were at a point where the downward trend of print media in journalism seemed inevitable," said Ted Streuli. , editor of Oklahoma Watch. "As many print products were at some stage of downsizing and coverage, some foundations came together to firmly believe that there remained a need for investigative journalism and that many of our dailies and weeklies were approaching the point where their ability to do so has been diminished.
He explained that as a nonprofit, Oklahoma Watch has had the freedom and flexibility to pursue deep diving stories that are shared with various news outlets across the state.
"It takes a lot of resources to produce each story when you do this kind of work," he said.
Streuli said the organization knows its own limitations as it lacks the capacity to cover local news statewide. Instead, it complements local coverage by touching on topics that affect all or most Oklahomans.
"All over Oklahoma, people are concerned about the state's education system, the approach to mental health, our criminal justice system, the response to COVID, and how the legislature is spending it. money from his taxes, "Streuli said. "Unlike most local media, we are able to paint with a larger brush and dive into topics that are important to everyone in the state but that are not endemic to a town or city. "
Dylan Goforth grew up in Tahlequah and is now the editor-in-chief of The Frontier, which has a presence in Oklahoma City and Tulsa.
Like Oklahoma Watch, The Frontier is also a nonprofit that paints in broad strokes, with an emphasis on investigative journalism. His team began looking for holes to fill after newspapers across the state began to fold. Broken Arrow, which has a population of over 100,000, does not have a newspaper.
"There are a lot less journalists than a few years ago. We wanted to deliver something that wouldn't otherwise exist, "said Goforth.
The Frontier deals with stories that otherwise would not be covered.
"Our main focus is accountability. We ask who is injured, who is harming and who can we hold responsible for this problem? Whether it's McGirt or the death penalty, we ask these questions every time, "he said.
Unlike the dailies, The Frontier and Oklahoma Watch do not have articles that are distributed daily. Their articles will often be more word count than most daily newspapers because they provide in-depth analysis on specific topics.
"Our stories are ready when they are ready. We have stories that we have been working on for months, "said Goforth. "You won't see us posting every day to increase readership. We might have a story or two a week, but you'll know they'll be important.
The Oklahoma Media Center was formed in 2020 and is a collaboration of print, digital and audiovisual newsrooms that work cooperatively to cover pressing issues facing audiences.
"We provide funding and story-sharing collaboration," said Rob Collins, WTO project manager and former editor of Enid New & Eagle. "Collaborations aren't new to the country, but they're relatively new here in Oklahoma. "
In April 2021, the WTO released "Promised Land: Oklahoma Collaborative to Cover Sovereignty Issue," which compiled statewide sources on the McGirt case and other topics on tribal sovereignty. The Tahlequah Daily Press, which has covered McGirt closely in regards to the Cherokee Nation, was among the resources.
"The WTO was launched in 2020 to amplify resources to move the needle of journalism for the greater good. Managed by the Local Media Association, its mission is to support and strengthen Oklahoma's journalistic ecosystem and drive innovation through state-wide collaboration that benefits a variety of audiences, "said Collins.
Its mission is to provide training to elevate journalism, raise funds through grants and interact with the public through story-sharing collaborations.
"We have facilitated a diverse historic collaboration for press freedom in our state. Only 8% of the 39 federally recognized tribes in Oklahoma have a free press, and these three independent news outlets are WTO participants, "he said.
WTO recently submitted documents to the IRS to become a 501 (c) (3).
King writes for the Tahlequah Daily Press.