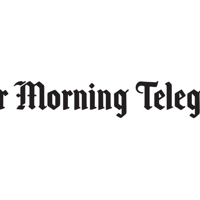 UT Tyler Basketball: Patriots sweep Oklahoma City | Sports
UT Tyler's trip to OKC was certainly okay as the Patriots swept Oklahoma Christian Thursday in a Lone Star Conference basketball doubleheader at the Eagles' Nest in Oklahoma City.
In the women's game, the Patriots, led by 17 rebounds from Liah Davis, rallied in the fourth quarter to record a 72-67 victory.
In the men's game, Soloman Thomas hit a career-high 25 points to help the Patriots hold off the Eagles, 72-65.
The Patriots were scheduled to continue their road trip to Fort Smith, Arkansas to meet Arkansas-Fort Smith on Saturday, but due to poor weather in the area, the games were canceled.
UT Tyler now returns Tyler for three consecutive home games – Feb. 10 against Texas A&M-Commerce (5 p.m. and 7:30 p.m.), Feb. 17 against St. Mary's (5 p.m. and 7:30 p.m.) and Feb. 19 against St. Edward's (2 p.m. and 4 p.m.).
WOMEN
The Patriots (14-5, 7-3) rallied from a 51-47 deficit early in the fourth quarter by outscoring the Eagles 25-16 in the final period.
The Eagles fall to 6-13 and 3-6.
Davis led UT Tyler with a double double. In addition to her 17 points, the 6-2 grad from Colorado Springs, Colorado, added 14 points.
Lovisa Hevinder added 14 points, followed by Destini Whitehead (13) and Montse Gutierrez (12).
Kate Bradley led the Eagles (0-16, 0-8) with 14 points, while Brooklyn Bain added 13.
Other Patriots scorers were Martina Machalova (5), Claudia Garrido Tribaldos (5), Kelsey Crouse (4), Elli Emrich (3) and Azaria Reed (2).
The Patriots were 9 of 23 from 3-point range and 17 of 20 from the free throw line. The Eagles were 10 of 38 from long distance and 13 of 21 from the charity strip.
MEN
Thomas hit 5 of 11 from 3-point range en route to his career-high 25 as the Patriots improve to 13-6 overall and 5-5 in the LSC.
Other double digits for the Patriots were Micah Fuller (14), Da'Zhon Wynch (13) and Paul Djoko (12).
Milan Szabo led UT Tyler with eight rebounds while scoring six points. Other Patriots scorers were Zaire Mateen (3) and Trey Davis (2).
Anthony Johnson (18 points), DJ Walter (17) and Moun'tae Edmundson (16) led the Eagles.
The Patriots were 10 of 28 from 3-point range and 7 of 11 from the free throw line. The Eagles were 8 of 18 from long distance and 7 of 9 from the charity strip.