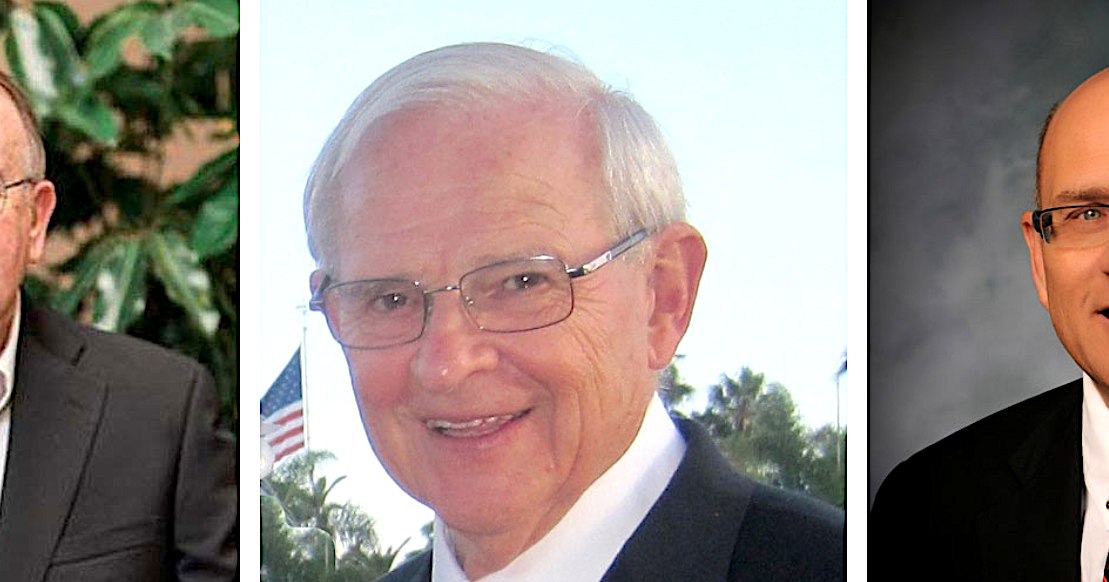 Three Oklahoma educators selected for Hall of Fame to be honored | Community
OKLAHOMA CITY — Three Oklahoma educators whose dedication to public education has benefited generations of Oklahoma children have been selected for induction into the prestigious Oklahoma Educator Hall of Fame.
Weldon Davis, HJ Greenand David Pennington will be honored at an induction ceremony at the Oklahoma City Golf and Country Club on Friday, November 4.
"Our 35e The Hall of Fame class of honorees have served the state in so many different ways, but have always been focused on making Oklahoma students successful," said Hall of Fame executive director Sharon Lease. Oklahoma educators. "They are the type of educators we should all aspire to, and we are thrilled to recognize their incredible contributions."
The Oklahoma Educators Hall of Fame was incorporated and incorporated in 1984 as a non-profit organization to recognize and honor professionals who have exemplified a commitment to quality, publicly supported education while demonstrating exceptional ability in achieving the ideals of Phi Delta Kappa through leadership, service, and research through their contributions to Oklahoma education.
"It is heartwarming and appropriate to honor these three individuals whose dedication to the teaching profession has been so admirable and accomplished," said Eugene Earsom, president of the Oklahoma Educators Hall of Fame. "This year's inductees collectively have more than a century of dedication to achieving a first-class, quality education for every student in Oklahoma."
Davis' educational career began small, teaching primary and junior high school students at Barnsdall. Returning to his hometown of Lawton, he spent two decades as a teacher, counselor and adjunct professor. While at Lawton, Davis became a formidable advocate for public education, while serving as president of the Lawton Association of Classroom Teachers.
He left Lawton Schools for the halls of the State Capitol as the first multi-year president of the Oklahoma Education Association (OEA). During his six years as president of the OAS, Davis traveled statewide to fight for public education. He provided advocacy opportunities for teachers, recruited and campaigned for legislative candidates supportive of public education, and skillfully navigated Capitol politics to help secure new state revenues for schools and colleges. better retirement benefits for teachers.
Davis' career came full circle when he returned to school, capping off a stellar teaching career with 16 years in Oklahoma City public schools, the last six of which as principal of the Northwest Classen Highschool. Even in retirement, Davis remains a strong advocate for public education through leadership positions with the Oklahoma Retired Educators Association.
"The breadth of Weldon's career and educational influence is staggering," Kenya Kraft and Joe Wynn wrote in Davis' nomination. "He impacted countless lives…and has always been recognized as a trusted voice for education in our state."
Pennington's four-decade career teaching in Oklahoma also had rural roots that eventually carried him onto the national stage. After teaching and coaching in Kansas and Bristow, Pennington began his career as an administrator with building and central office positions in Bristow. He started the first of two superintendencies at Blackwell in 1995, and in 2004 he accepted the position of Superintendent of Ponca City Public Schools where he served for 13 years.
His leadership at Ponca City has been marked by progressive initiatives to modernize the educational experience for students and for the professional development of staff. Pennington was deeply involved in a number of civic endeavors, and his peers selected him to serve in statewide leadership positions with the Oklahoma Association of School Administrators (OASA). His time with OASA also led to service opportunities at the national level, where he served for over a decade with the American Association of School Administrators (AASA), including as President of AASA. in 2014-2015.
Pennington was named OASA District 4 Superintendent of the Year four times and received the OASA Lifetime Achievement Award in 2019. The AASA also recognized Pennington for Distinguished Service in 2017. Since his retiring from Ponca City in 2017, he continued to serve as executive director. of the United Suburban Schools Association.
In nominating Pennington for the Hall of Fame honor, Guthrie Public Schools Superintendent Mike Simpson reflected on Pennington's impact and the respect he has within the educational community.
"I personally witnessed his service to Oklahoma students in the districts he served," Simpson said. "His mentorship has shaped countless other education leaders, impacting education in Oklahoma for generations."
Born in Wakita, Oklahoma, Green's educational career story has an urban base that led to a work life focused on high school reform. Green's early career in Tulsa public schools aligned with desegregation efforts, and his leadership as principal of Booker T. Washington High School helped establish the school's honors curriculum as part of a voluntary integration plan at the all-black school. During his eight years as principal of the school, he was named one of the 60 Most Effective Secondary School Principals by the National Association of Secondary School Principals and was eventually inducted into the Hall of the school's reputation.
Green's experience as a football player at Oklahoma State University and as a high school coach led to him serving three years as executive director of the Oklahoma Secondary Schools Activities Association. Green helped establish a statewide academic bowl, and under his leadership OSSAA began awarding state college championships to athletic teams. After years as an administrator in California, Green returned to Oklahoma in 2008 to serve as assistant superintendent and Tulsa turnaround officer under former superintendent Keith Ballard.
Green worked for three decades as a high school and college football and basketball referee. He has served on the boards of several nonprofit organizations in Oklahoma and California, including the Oklahoma Educational Memorial Trust Foundation, Oklahoma Educators Hall of Fame (board member), and National College Football. Hall of Fame.
"It is impossible to express the enormous impact of his work or the influence he has had on the lives of students and educators – not to mention the history of Oklahoma," wrote Kyle Dahlem, naming Green. "As other parts of the state and nation struggled to change the culture of schools, Tulsa put an integration plan in place and worked the plan under the guidance of HJ Green."
For past Hall of Fame inductees, click here.
To purchase tickets or more information, contact Sharon Lease at 405.692.3190.