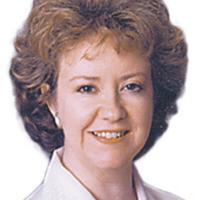 Three Forks Story: Muskogee Recognized for Community Achievement | News
In early 1967, the Oklahoma Chamber of Commerce sponsored a community achievement competition for municipalities in the state. In April of the same year, the city of Muskogee won this prestigious competition.
It was an honor based on a remarkable year of progress seen in the city in 1966. The criteria for the competition included broadening the economic base, developing business and commerce, improving living conditions and improving. of the cultural environment.
In their submission to the competition, city leaders touted such accomplishments as the completion of a new high school and a $ 2 million fine arts auditorium near Bacone College. That year, the ground was also laid for another $ 2 million project – the Downtown Civic Assembly Center. And a new museum opened that year in Muskogee. It was the Museum of the Five Civilized Tribes located in the former Union Agency building.
The Port of Muskogee got off to a humble start in 1966 with the purchase of 88 acres of land on the Arkansas River in the former Hyde Park neighborhood. And a new turkey hatchery has started operations at Davis Field. Acme Engineering and Coburn Manufacturing expanded their factories that year, creating several new jobs.
The Town of Muskogee has increased the number of cobblestone streets in the community and expanded the municipal water system. With the addition of thousands of feet of new water pipes, Muskogee was able to dispose of over 100 outdoor latrines still in use in 1966 on the outskirts of town.
Numerous beautification projects were also undertaken in 1966, which earned Muskogee a second recognition. The city also won the 1966 National Cleanest Town Achievement Award. Community leaders and many volunteers joined in the call to clean up the town, and the improvements were quite noticeable.
Fourteen acres of land were added to Honor Heights Park, and a new festival was planned for 1967, intended to bring buses full of tourists to see azaleas in bloom in April. The city fathers did not know how this festival would be received, but they hoped it would be a great success.
These individual accomplishments, some small and some large, collectively had a big impact on Muskogee. It proved that the community was capable of great achievements when everyone worked together.
Contact Jonita Mullins at [email protected]