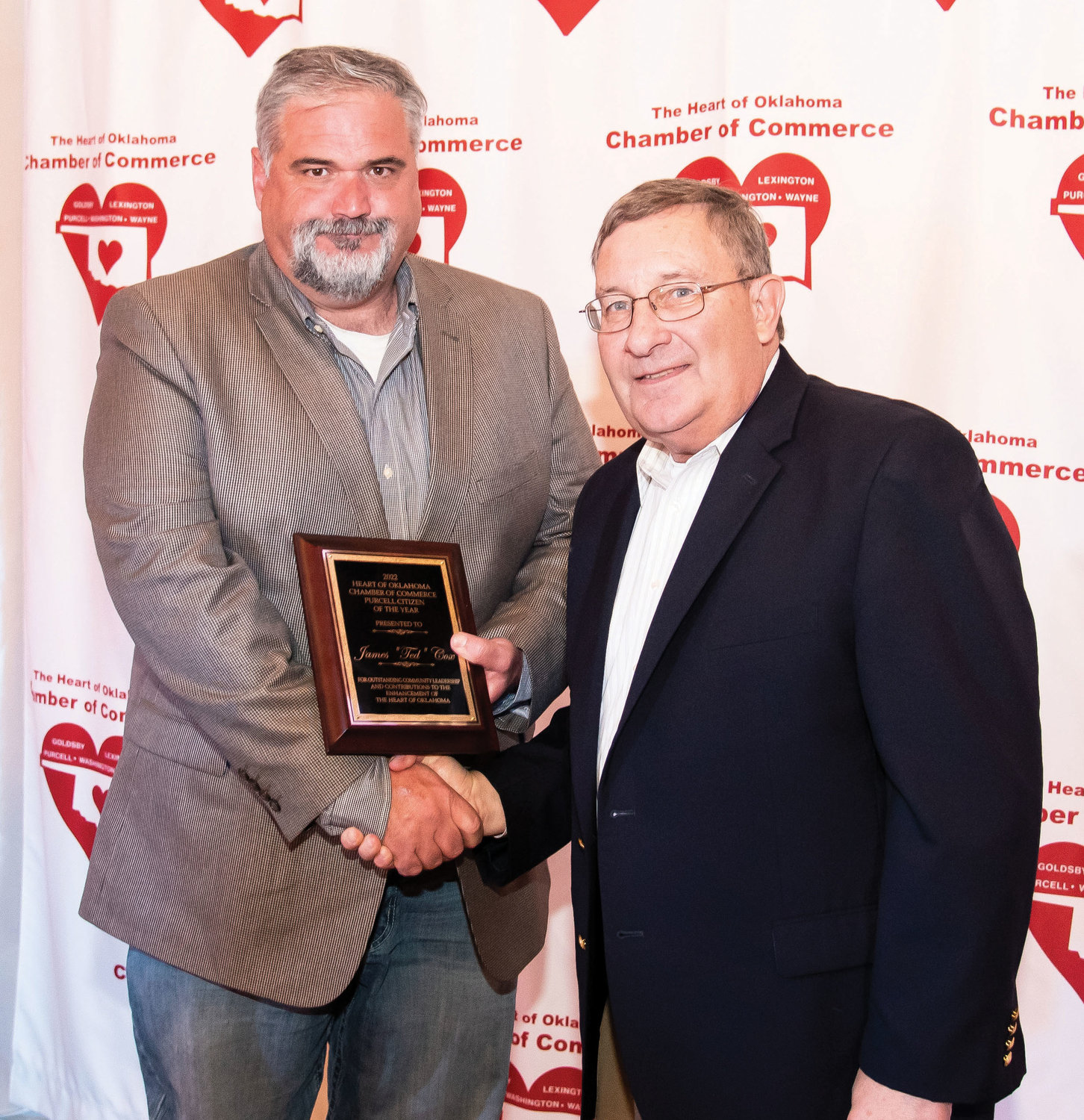 Ted Cox named Purcell Citizen of the Year
John D. Montgomery
Purcell Mayor Ted Cox was honored last Thursday at the Heartland Oklahoma Chamber of Commerce banquet as Purcell Citizen of the Year.
Ronny and Diann Nelson were named co-Goldsby Citizens of the Year.
Another annual part of the Chamber Awards Banquet is the nomination of Giving Time Award winners.
Purcell Councilwoman Theda Polk has been named the winner of the Gateway Guardian Award.
The Gateway Guardian Award is given annually to an individual who demonstrates leadership in government.
Landmark Church has been named the recipient of the Spirit Guardian Award, given annually to an individual or organization that demonstrates distinguished human service.
The winner of the Vision Guardian Award is Purcell's teacher, Lori Frankenberg. The award is given to an individual who exemplifies distinguished leadership in the field of education.
Savannah Pyle, owner of Savvy Parke at Purcell, has been named the winner of the Cornerstone Guardian Award for Distinguished Business Leadership.
The banquet was sold out at Southwind Hills in Goldsby with 300 attendees. This is the word of Elisabeth Baker, Executive Officer of the Chamber.
A live auction at the banquet raised $7,000 for the room.