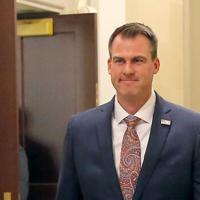 Stitt's re-election campaign says she raised $1.19 million last quarter | Government and politics
The typical Republican denial, distortion and dishonesty about the damage they caused Oklahoma over three decades was on full display in their response to State Superintendent Joy Hofmeister leaving the party to run for governor on the Democratic ticket.
Among Stitt's campaign manager Donelle Harder's wildest claims were these:
"After decades of politicians leaving us in last place, Stitt is advancing us to the Top Ten in critical categories," and "the state has increased funding for public education to record levels and decreed another increase in teachers' salaries, while reducing taxes".
These carefully chosen comments are typical Republican misinformation that picks out isolated positive news (a year of teacher pay raises and increased funding for public schools) while dismissing, ignoring or otherwise hiding the much larger picture, in this cases, Oklahoma's position among the 50 states on teacher compensation and public funding of public education.
Readers are urged to go online and check out these two topics for the truth about Republican support for public education in Oklahoma for more than three decades. Not only are we not progressing to a top ten ranking on either issue, we are not even ranking in the top half of the country. Don't be surprised if you hear that we rank in the bottom half of the bottom half; in the bottom quarter on both.
If we continue to buy their propaganda, we will eventually find ourselves at the very bottom of the nation on the most critical issues.