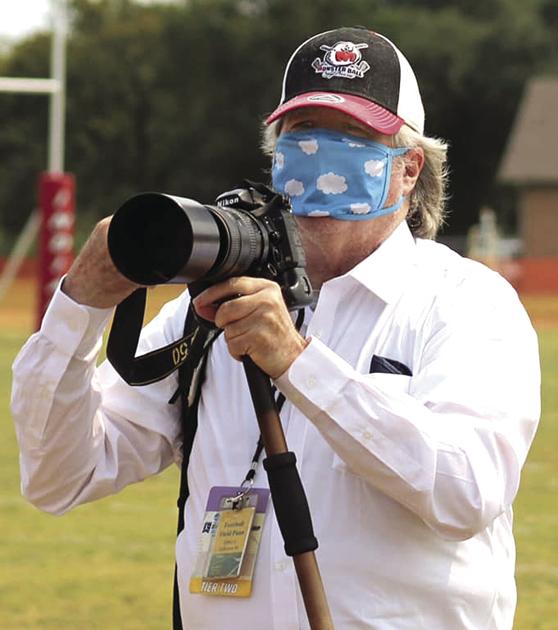 Sports Views: Jim Hess wins big in Rockwall, Angelo State | Sports
Jim Hess was a winner.
Hess, who died at the age of 84 on October 2 in San Angelo, achieved a rare brace as head football coach by leading the Rockwall Yellowjackets to a Class 2A state championship in 1963 and then to Angelo State at a NAIA National Championship in 1978.
"Coach Hess, he demanded greatness from you," said Mark Stokely, a running back for that 1978 national championship team. "When I played, I think we lost six games in four years. We went 19-0 before losing our first game.
Stokely was a quarterback at Rockwall on a district championship team led by James Cameron, a Commerce native who was previously a head coach at Angelo State. Cameron hired Hess as the Rams' defensive coordinator before Hess was promoted to head coach at Angelo State and led the Rams to a 65-23-3 record from 1974 to 1981, including a 14-0 record in 1978.
The Rams also went 9-3 in 1979, reaching the NAIA semi-finals and 8-2-1 in 1980 when they reached the NAIA quarter-finals.
Hess continued to coach at Stephen F. Austin as he went through a transition from the Lone Star Conference to the Gulf Star and then to the Southland. The Lumberjacks went 47-30-2 while there, including a 10-3 season in 1988, reaching the quarterfinals of the NCAA I-AA playoffs.
Hess then coached for seven seasons in the state of New Mexico. The Aggies had lost 17 straight games before Hess got there, but he led them to a 6-5 record in 1992 for their first winning season in 14 years.
Hess grew up in Farmersville where he played football for the Farmers, then at Paris Junior College and in Southeast Oklahoma.
Hess became a scout for the Dallas Cowboys and with current Saints head coach Sean Payton is credited with discovering Tony Romo at Eastern Illinois University. Romo, of course, was the Cowboys quarterback for 14 seasons and is now a CBS Sports analyst for NFL games, working alongside playing player Jim Nantz.
Hess has also been an analyst on Angelo State's football shows.
—
The 3-1 Dallas Cowboys are looking good this season. Dak Prescott shows he has recovered from ankle and shoulder injuries and makes 75 percent of his passes for 1,066 yards, 10 touchdowns and just two interceptions.
Zeke Elliott and Tony Pollard are averaging 5.3 yards and 6.8 yards per carry for running backs. Eliott ran for 143 yards in the Cowboys' 38-26 victory last week over a Carolina defense that was ranked No. 1 in the NFL against the rush.
The Cowboys already have three receivers with more than 20 catches: Amari Cooper (22-258, 3 TD), CeeDee Lamb (20-264, 1 TD) and Dalton Schultz (20-201, 3 TD).
Offensive coordinator Kellen Moore does a great job of getting the ball back to the right guy during games.
New defensive coordinator Dan Quinn has breathed new life into the Cowboys' defense and super cornerback Trevon Diggs has already intercepted five passes.
If the Cowboys keep playing at this level, they could go a long way. But it's a long season. We'll see.
—
I was happy to see former Greenville Lion Carandal Hale get 13 runs with football in the Texas A&M University-Commerce 72-6 game last week against the University of Fort Lauderdale. Hale took the opportunity, rushing for a high of 122 yards and two touchdowns.
Hale showed what he is capable of in his senior season with the Greenville Lions in 2015 when he ran for 2,082 yards and 22 touchdowns in 229 carries in 10 games. He's the only Greenville Lion to have averaged over 200 rushing yards per game for an entire season.
David Claybourn is sports editor for the Herald-Banner.