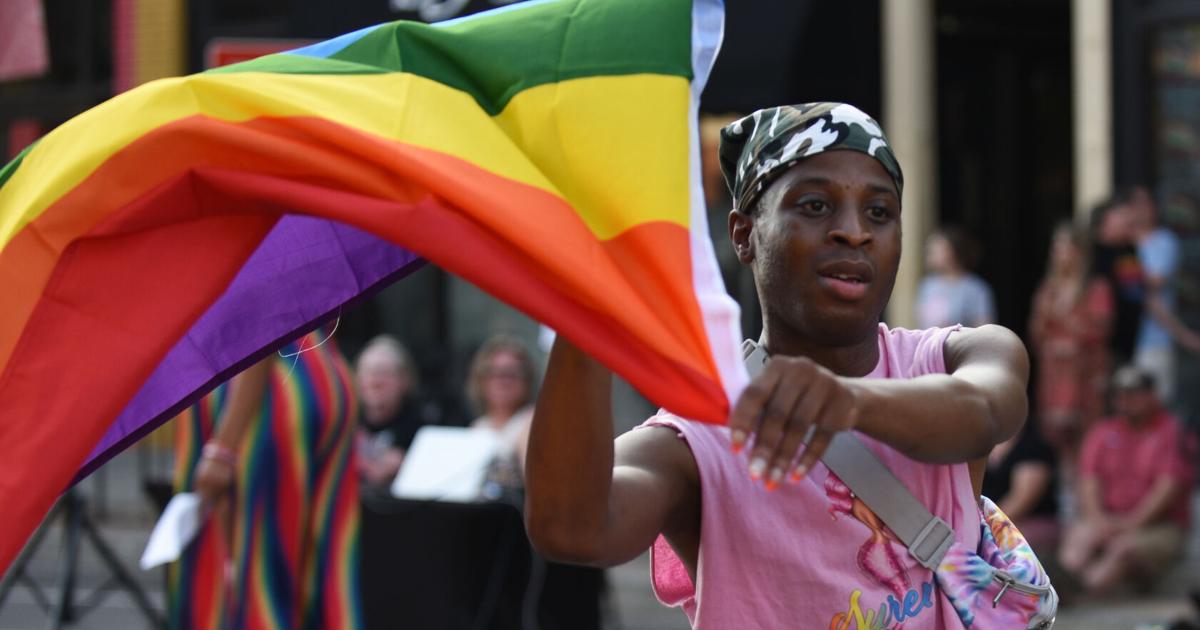 Pride returns to Norman for three days of celebration | News
Norman Pride weekend concluded three days of celebrating and connecting LGBTQ+ Oklahomans with a Sunday parade down Main Street.
The event marked the first Norman Pride weekend in three years due to the COVID-19 pandemic.
Norman Pride Treasurer Daryl Callaway says that after planning Pride's 2020 and 2021 activities and seeing them fail, this weekend's event was even more surreal.
"There had been a lot of pent up energy and I just wanted to come out and have the pride and just celebrate," Callaway said. "We've been waiting for this for three years because of COVID-19, and luckily we're seeing a comeback. It's a great turnout."
The weekend started with a party on Main Street and a Saturday Pride Festival in Andrews Park, a first venue for the festival.
"There were about 140 vendors we had there, and it was amazing," Callaway said. "Every vendor I've spoken to has said how much they love Andrews Park, and working with the city, especially the parks and recreation department, has been phenomenal. They've been a huge help.
In addition to bringing back festivals, parades and parties, Pride also offers the opportunity to raise community awareness and bridge gaps between neighbors.
"Probably the most important thing is that people can be proud of themselves and celebrate the rich diversity we have at Norman." Callaway said. "The other thing is also about building community and building relationships. Its very important."
Norman PFLAG President Mike Robertson echoed Callaway's sentiment, noting that pride is especially important in the current political environment.
"We're seeing a lot of well-known negative legislation in many states, including Oklahoma, so I think this comes at a perfect time to show that there's overwhelming support for everyone," Robertson said.
Megan Straughan of Norman Youth Safety Haven said the parade and other events are the perfect opportunity to get LGBTQ+ youth to see community support.
"Norman has become a city with a lot of division and hatred towards the marginalized community, including the LGBTQ community," Straughan said, "and after a very long time of that division, I think it's significant that we Let's all come together to support each other."
Pride organizers want community building and recognition to be a key part of the event.
"I think part of building community is having these support networks," Callaway said, "but also having these networks where you can come together and say, 'We want to stand up for our community,' and Pride allow that to happen."