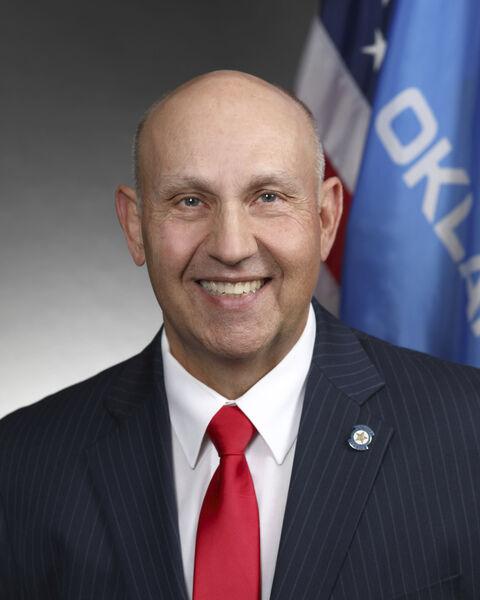 Pemberton: Congress redistribution underway | Columns
It has been over a month since the session closed, but the work is in progress. From budget meetings to various committees and caucuses, Capitol is never silent. The new fiscal year began on July 1, which means the 2022 fiscal year budget that we approved this session has come into effect, along with 75 new laws. You can read more about this on the Senate website at www.oksenate.gov.
Work on the redistribution of Congress is ongoing and will be finalized at a special session in October. Our select committee on redistribution is awaiting final US census figures, which are due later next month. Unlike legislative districts which were approved during the session based on Census Bureau estimates, Congressional districts must be based on final population counts. In the meantime, we're hosting a number of town halls around the state as well as two virtual gatherings to hear Oklahoman's thoughts on Congressional Districts. The first face-to-face meeting took place on Capitol Hill last Thursday, and the first virtual meeting took place Tuesday evening. The closest meeting to our district will be in Tulsa at the Tulsa Technology Center, Riverside Campus at 6:00 p.m. on July 22. Then there will also be another virtual meeting at 6:00 p.m. on August 3. You can join the meeting at www.okhouse. gov / Publications / VirtualMeets.aspx. If you have any questions, comments, or suggestions, they can also be submitted to https://oksenate.gov/redistricting/feedback.
In addition to passing a historic $ 8.8 billion budget, we have also approved excellent policies that will help grow our economy by bringing economic investment and jobs to our state and improving the lives of people. all residents of Oklahoma. We did this by cutting red tape and removing regulations that prevented job creators from growing their businesses in Oklahoma.
Through policy reforms and budget allocations, we are striving to expand high-speed internet access statewide, which will help increase economic development, virtual education opportunities, employees' ability to telework and access to health care through telehealth programs. Not only did we approve $ 42 million in tax incentives in the budget for providers who extend broadband to unserved and underserved areas, but we also expanded the membership of the Rural Broadband Expansion Council, established the State Broadband Deployment Grant Program and asked broadband service providers to submit a report containing their network coverage map to the Department of Commerce and the Broadband Council.
Other economic development policies included the recognition of out-of-state professional licenses to promote economic opportunities for those moving to Oklahoma; create the Invest in Oklahoma program to allow public funds, such as TSET or pensions, to invest up to 5% of assets in private companies based in Oklahoma; and the creation of the Oklahoma Remote Quality Jobs Incentive Act to encourage communities to develop their own remote work program. We have also passed legislation legalizing intra-state crowdfunding to help small businesses and startups raise capital; enable peer-to-peer car sharing programs to give Oklahoma residents a way to use their cars to earn extra money; and the creation of the Homemade Food Freedom Act to remove barriers that prevented home food businesses from growing and expanding. The legislature has also supported Oklahoma venture capitalists by allowing income tax deductions for accredited investors investing in these companies. Another important reform was to extend school-sponsored apprenticeships, internships and mentorships to second-year students, aged 16 or older, to give more students hands-on experience in various industries to help them. in their future career decisions.
These are just a few of the economic development bills that have been enacted this session. It was a very successful session, and I am delighted to discuss our accomplishments further next time.
To contact me at the Capitol, please write to Senator Dewayne Pemberton, State Capitol, 2300 N. Lincoln Blvd. Room 429, Oklahoma City, OK, 73105, or call (405) 521-5533. You can also email me at [email protected]