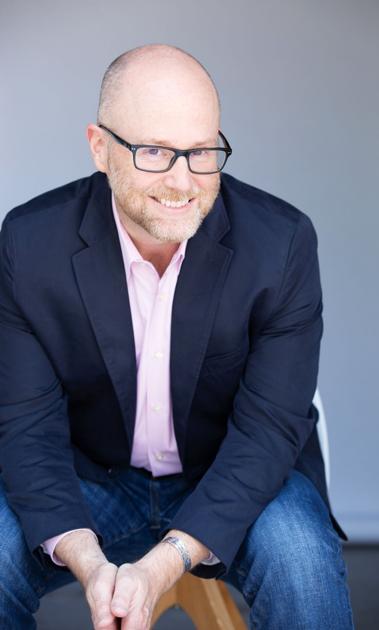 OU Theater to present 'She Loves Me' | New
The University of Oklahoma College Theater and Weitzenhoffer School of Musical Theater will present the Tony Award-winning musical "She Loves Me," October 15-24 on the Normandy campus, conducted by Shawn Churchman. Lyn Cramer is a choreographer and Paul Christman is a musical director and conductor.
"She Loves Me" will begin at 8 pm on October 15, with additional performances at 8 pm from October 21 to 23 and at 3 pm on October 17 and 24. All performances will take place at the Reynolds Performing Arts Center, 560 Parrington Oval. The production is aimed at all audiences.
"She Loves Me" is based on a play by Miklós László which inspired Ernst Lubitsch's 1940 film "The Shop Around the Corner". He was nominated for five Tony Awards in 1964.
Churchman is an award-winning writer, director, actor and associate professor at the Weitzenhoffer School of Musical Theater. He spent 20 years in New York. He has directed numerous university theater productions and in regional theaters and opera companies across the country.
The cast includes theater students Keely Anders, Jace Appling, Dan Berry, Lydia Campbell, Ethan Clock, Jordan DeLeon, Tessa Giordano, Rosie Granito, Taylor Gray, Jesse Hanks, Ginger Hurley, Ginger Chanel Johnson, Sydney Jones, Evan Lennon, Rodney McKinner III, Carter McPherson, Sydni Moon, Garrett Morris, Mia Munn, Paris Richardson, Jillian Sjoquist, Duncan Smith, Braydon Worden, Hunter Yocom and Brett Cole Young.
The design staff consists of Leo Fuller, set designer; Caitlynne Simonton, costume designer; Harrison Best, lighting designer; Richard L. Sprecker, sound designer; and Jodianne Loyd, playwright. The production team includes Charlotte McGaughy, stage manager; Ashley Hungerford, Technical Director; Ashton Byrum, artistic director; Kasey Allee-Foreman, associate producer; and Mary Margaret Holt, producer.
Tickets purchased in advance in person are $ 34 for adults; $ 29 for seniors, OU employees and the military; and $ 12 for students. The price includes taxes and handling charges. Tickets at the door are $ 30 for adults and $ 15 for students. Tickets can be purchased at theatre.ou.edu, by calling 325-4101 or by visiting the OR Fine Arts Box Office at Catlett Music Center, 500 W. Boyd St. For accommodations, call the Box Office at 325-4101.