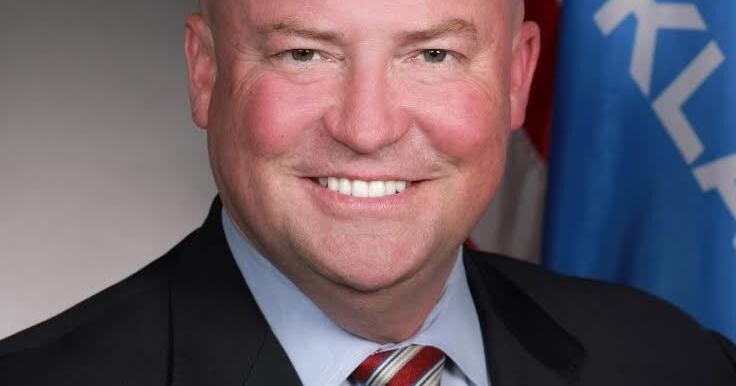 Oklahoma Youth Legislative Experience Is Ideal for Student and Teacher | New
OKLAHOMA CITY — Some days work is much better than others. I often tell young Oklahomans that finding a career, not a job, is important when it comes to choosing a job, even though it may take a while to get there.
Over the years, I've been extremely lucky to have had great employers and people I've been able to work with at different companies. This includes my current career. I reach my sixth birthday in about a month with the Oklahoma Institute for Child Advocacy (OICA). Having the chance to work with this non-profit organization, the team we have assembled and the bosses we have with our board of directors has been an incredible experience.
What makes it so special is knowing that the work we do to help shape policy at the state and federal level is truly making a difference for Oklahoma's youth and their families, and even inspires young people to seek improved political solutions.
This was the case a few weeks ago. OICA was pleased to work with the Oklahoma Farm Bureau to host the first Oklahoma Youth Legislative Experience, or OYLE. OYLE is the brainchild of Farm Bureau President Rodd Moesel and myself, and it took 20 years to make.
We were both supporters of the old 4-H Club Congress and hated to see that program move to another, albeit worthwhile, youth opportunity. We've visited ways to resurrect this program several times to give young leaders the opportunity to draft bill ideas for a mock legislature and debate with their peers.
Over the past year, we've been able to convince those we work with to give this idea a chance. Our teams organized a camp for young people to visit the Oklahoma State Capitol and present political ideas in an organized mock legislature. In the deliberations leading up to OYLE, Oklahoma 4-H and Oklahoma FFA, two phenomenal youth programs, were invited.
On Tuesday, July 12, OYLE met for the first time and brought together 65 high school students from across the state to work on their legislative ideas. Over the two days, students had time to deliberate on ideas put forward, make amendments, and vote on policies. Delegates also heard from leaders working in state government and were assisted in their legislative duties by several lawmakers who volunteered their time to help. Delegates also completed a community service project in addition to their legislative work.
I can easily say that the students not only had a valuable experience with OYLE, but they were also two of the best days I have had with my current role at OICA. Knowing that we are helping to pave the way for young people to have the knowledge to become more engaged in public service helps make my job one of the best things I can imagine doing.
Thank you to everyone who helps with youth programs like Oklahoma 4-H and FFA. A special thank you to Farm Bureau for making OYLE a reality, and we look forward to seeing this program grow even stronger next year.
If you have any questions about how you can get involved, or if you know of a youth program that would benefit from learning about the legislative process, please contact me at [email protected] or call OICA at (405 ) 236-5437 .
About OICA: The Oklahoma Institute for Child Advocacy was established in 1983 by a group of citizens seeking to create a strong advocacy network that would give voice to the needs of Oklahoma's children and youth, especially those in state care and those growing up. in the midst of poverty, violence, abuse and neglect, disparities or other situations that put their lives and future at risk. Our mission statement: "To create awareness, take action and change policy to improve the health, safety and well-being of Oklahoma's children." »