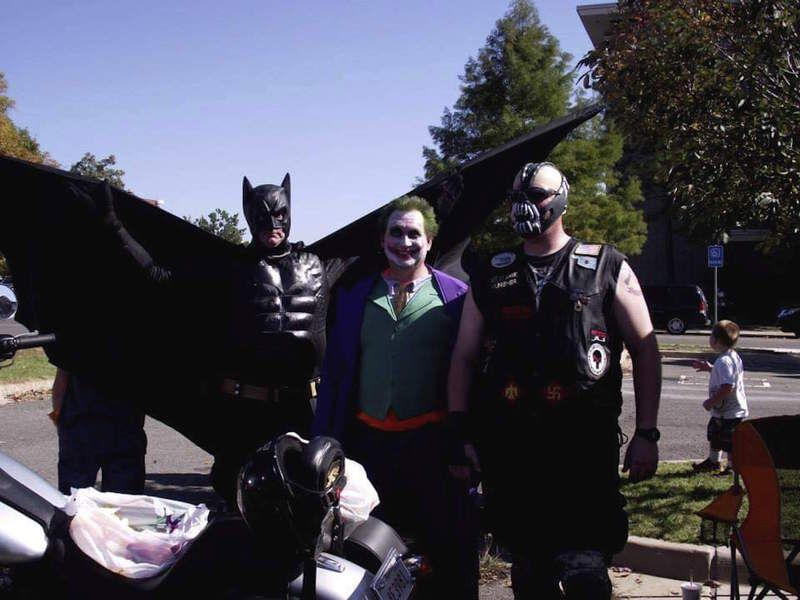 Oklahoma Three Rivers Guard Dogs to Hold a Candy Run Trick or Treat | New
Kids can buy Halloween candy early Saturday when Oklahoma Three Rivers Guard Dogs finishes their candy run at the Arrowhead Mall.
"It's kind of like a trunk or a treat, but we don't have trunks, we only have motorcycles," said Tom Pryor, vice president of the Guard Dogs section.
The rider group will begin their 10th annual candy race at 11:30 a.m. Saturday at the Oasis Church, then set off at 12:15 p.m. for a ride through Muskogee. The parade is scheduled to arrive on the west side of the mall parking lot around 12:45 p.m. Saturday.
Pryor said running has grown a lot over the past decade.
"We have motorcycles from all over the region joining us," he said. "We have other chapters in our organization and they are from Oklahoma City. This year we have the Downed Bikers Association of Tahlequah."
Individual bikers are welcome, he said. "Anyone who rides a motorbike and wants to dress up, go out and bring a few bags of candy to hand out is more than welcome."
Pryor said last year's candy race involved 40 to 50 motorcycles.
"We had well over 500 children who we handed out candy to," he said. "If the weather is good, we have more bikes showing up; if it's cold or raining, we don't have many."
One year, more than 100 motorcycles participated.
"We all line up, anyone who wants to get on, we will march through town," he said. "We will be escorted by the Muskogee Reserve Police Department and line up our motorcycles."
Pryor said the Oasis Church will distribute children's coats, hats and mittens from a table in Arrowhead.
Oklahoma Three Rivers Guard Dogs is not affiliated with the National Guard, but many members have been with the National Guard, Pryor said.
"We donate to the Oklahoma National Guard Foundation scholarship every year," he said. "We're just a bunch of people who love to get together and ride a motorcycle."
If you roll
WHO: Watch dogs from the Oklahoma Three Rivers Chapter.
WHAT: Candy Run.
WHEN: Staged at 11:30 am on Saturday.
O: Oasis Community Church, 800 W. Peak Blvd.
If you are going to
WHAT: Candy Run trick or treat.
WHEN: Around 12:45 p.m. on Saturday.
W: West side of Arrowhead Mall parking lot, 501 N. Main St.