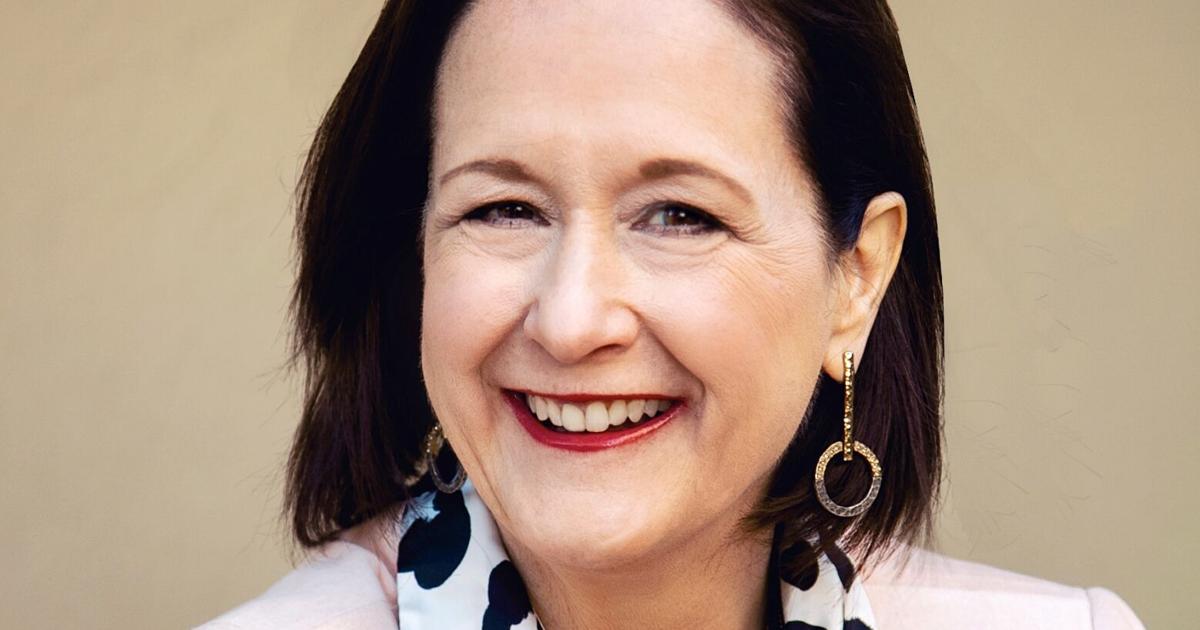 Oklahoma Foundation for Excellence Appoints Elizabeth Inbody as Executive Director | Education
OKLAHOMA CITY – Elizabeth Inbody, leader of education and nonprofit in the Tulsa area, has been appointed executive director of the Oklahoma Foundation for Excellence (OFE), a nonprofit organization in the statewide that recognizes and encourages academic excellence in Oklahoma public schools.
Inbody will begin the new role in January. 3, 2022. She served for seven years as Executive Director of the award-winning Jenks Public Schools Foundation and succeeds Emily Stratton, who recently retired after serving 22 years as Executive Director.
"I am grateful for the opportunity to continue Emily's legacy by advancing exceptional educational initiatives throughout Oklahoma," said Inbody. "I share his passion for public education and for the pursuit of academic excellence in Oklahoma public schools. I am motivated and honored to join such an accomplished organization.
The Oklahoma Foundation for Excellence was founded in 1985 by US Senator David L. Boren to strengthen support for public education in Oklahoma. Through its flagship academic awards program, the foundation has awarded more than $ 5.1 million in cash awards to honor outstanding students and educators in public schools. Through its Oklahoma School Foundations Network, the foundation provides training and networking opportunities to more than 200 public education foundations across the state.
Jami Rhoades Antonisse, president of the Oklahoma Foundation for Excellence, said the foundation board and staff are delighted to welcome Inbody as the new executive director.
"Elizabeth Inbody brings a wealth of experience as a nonprofit leader and executive director of one of the state's largest and most successful public school foundations," said Antonisse. "His knowledge and experience, coupled with his commitment to excellence in public education, will be a great asset to the future of our foundation and our state's public schools.
While at the Jenks Public Schools Foundation, Inbody completed a five-year STEM learning initiative to fund and support STEM learning labs at six Jenks Public School sites. She increased the Foundation's funding for Jenks Public Schools by 580% and created a strong strategic relationship between the Foundation and the Jenks Public School management team, teachers and staff.
Prior to joining the Jenks Public Schools Foundation, Inbody was the Communications and Events Coordinator for Crosstown Learning Center in Tulsa. She began her professional career in retail and was a senior women's clothing buyer for Harold's Stores for eight years.
A former board member of the Oklahoma Foundation for Excellence, Inbody has served at its academic awards banquet, the Oklahoma School Foundation Network, and its executive committees. She currently serves on the Board of Trustees of the Discovery Lab Children's Museum and is an active member of the Jenks Rotary Club and the Jenks Chamber of Commerce. Inbody is a graduate of Leadership Jenks and Leadership Tulsa. She is an active member of her church, her sisterhood alumni organization, and the Jenks National Charity League.
Inbody graduated from the University of Oklahoma with a Bachelor of Business Administration in Marketing.
OFE also announced the addition of 12 new members to its board of directors.
Casey Gilliam, educator and community volunteer, Edmond, has been appointed for three-year terms; Stephen G. Butler, Assistant Dean for Advancement and External Affairs, Oklahoma City University School of Law, Oklahoma City; Dr. Sonja J. Hughes, Vice President, Strategy and Service Excellence, Aetna, Oklahoma City; Sheryl Lovelady, Executive Director, Oklahoma Afterschool Network, Oklahoma City Oklahoma City; Marion Paden, executive director, Leadership Oklahoma, Oklahoma City; Jennifer Dilley, Senior Vice President and Chief Strategy Officer, American Heritage Bank, Sapulpa; Mike Boynton, Oklahoma State University men's basketball coach, Stillwater; Annie Chang, Concept and Story Manager, Gitwit Creative, Tulsa; Michael Epps, vice president, network management, Zayo Group, Tulsa; Melvin R. Gilliam Sr., associate vice president, SpiritBank, Tulsa; Dr David Kendrick, Chairman, Department of Informatics and Vice-President, OU Health Sciences Center, Tulsa; Jennifer Loren, director of the Cherokee Nation Film Office, Tulsa.
"It is an honor for us to welcome such exemplary community leaders to our Board of Directors," said Antonisse. "Our foundation and our work on behalf of public education in Oklahoma will be strengthened by their talents and contributions."
Among its other initiatives, the Foundation for Excellence is coordinating a summer scholarship program to send fifth and eighth grade teachers from Oklahoma to the Colonial Williamsburg Teacher Institute. Through its statewide mentoring initiative, the foundation supports the development of quality mentoring for young people as a positive step towards academic success.
The foundation partners with the National Teachers' Fund and the Tulsa Community Foundation to provide grants for self-designed summer professional development opportunities for teachers around the world. The foundation recently completed the pilot phase of its Teachers of English Learners project, an online learning and networking platform to support elementary school teachers with high numbers of English learners. The platform is now available free to teachers statewide through the State Department of Education.
Since 1987, the Oklahoma Foundation for Excellence and its partners have invested more than $ 12.6 million in teacher grants, scholarships and awards directly benefiting teachers and students in public schools across the Oklahoma.
For more information, visit ofe.org.