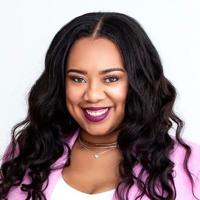 OKC Adventure District Announces New Executive Director | Business
The Oklahoma City Adventure District has announced the hiring of Brittani Hunter as Executive Director.
Hunter will be responsible for the leadership and management of OKCAD, including strengthening fundraising activities, marketing its members, and promoting the region's economic development momentum and opportunities.
A native of Tulsa, Hunter earned a dual bachelor of science degree in sports management and marketing from Oklahoma State University and a master's degree in business administration with a major in management from Southern Nazarene University.
His experience with the Oklahoma City Thunder created a passion for community involvement and as the owner of Spiked.
Hunter plans to work closely with the OKCAD Board of Directors to build relationships in the district and across the city to drive lasting change in northeast Oklahoma City.
Hunter is eager to show her support as an advocate for OKCAD and is ready to promote the various entertainment and development opportunities in the district to visitors to Oklahoma City and the area.
Located in northeast Oklahoma City, OKCAD is home to some of Oklahoma's most notable attractions, including the National Cowboy and Western Heritage Museum, Remington Park, Science Museum Oklahoma, Oklahoma City Zoo, and the USA Softball Hall of Fame Complex and Museum and more, all within a 2 mile radius.
In 2000, the attractions, in cooperation with the Frontier Country Marketing Association, began combining their resources to create a marketing effort promoting the area as an entertainment destination for tourists and local residents.
OKCAD was recognized by the Oklahoma City Council as an official entertainment district in 2003.
To learn more, visit okcadventure.com.