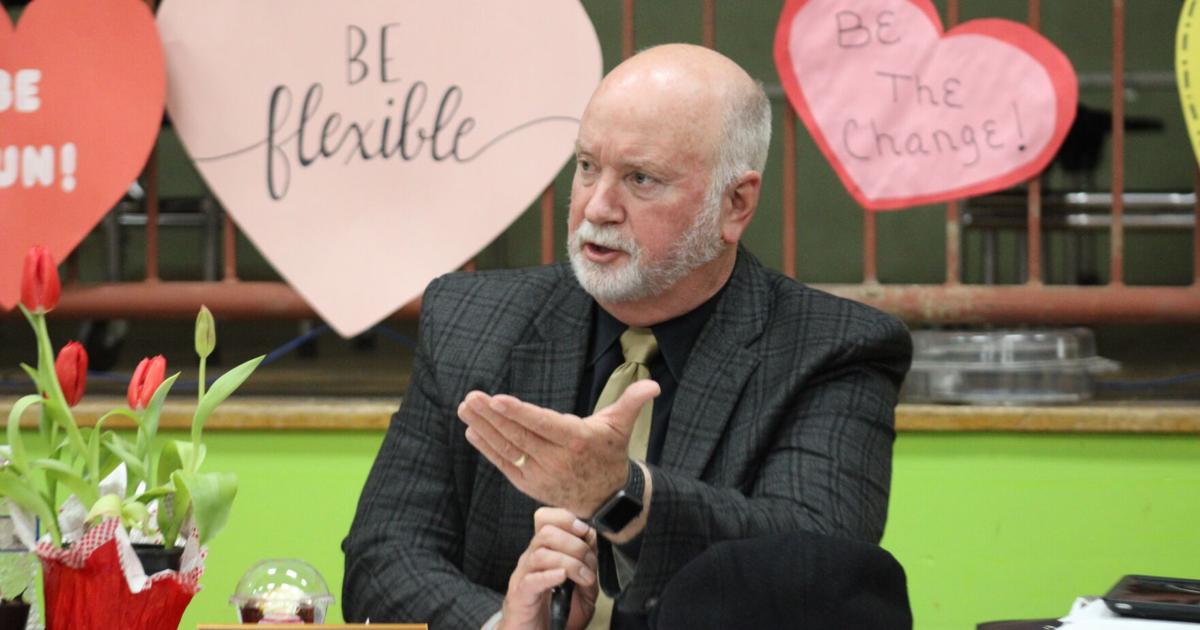 McAlester superintendent set to retire | News
McAlester Public Schools Superintendent Randy Hughes cried before his retirement was announced at the end of the school year.
School board members voted unanimously on Monday to accept Hughes' resignation effective the last day of this school year – Hughes saying he thinks the district is in good hands moving forward.
"It's time," Hughes said.
"I feel like as a Buffalo there's more pride in this community than I've seen in a long time and I attribute that to the administration under Mr. Hughes," said Joy Tribbey, chair of the MPS Board of Education.
Hughes began as superintendent of the MPS on July 1, 2016, upon returning to the district he previously served for more than two decades.
The 40-year-old educator also taught and served as director of the Alternative, Middle and High School Educator Program during his tenure at McAlester.
He left McAlester to take the job at Middleberg in 2012 after his wife Nancy Hughes, a former MPS business manager, started a job with the Oklahoma State Department of Education.
He applied for the MPS superintendent opening in 2012 before the district eventually hired Dr. Marsha Gore, who was fired in 2016.
Hughes inherited a difficult financial situation when he returned to McAlester in 2016.
Kerry John Patten, a CPA who has conducted the district's annual audit required by law for the past four years, told council members on Monday that the MPS is in a much better position than the first year.
Voters have approved some bond action in recent years to fund several construction projects and improvements throughout the district.
Two voter-approved proposals in 2019 raised taxes by 8% to spend more than $2.5 million on updating the district's aging bus fleet and improving technology at venues school
District voters then approved a $34 million plan in February 2021 to build a multi-level college and event center. The facility is expected to be completed in May 2023 and will be the district's first main building constructed since 1979 at the high school, which will receive additions in 1994 and 2006.
The district plans to build a new multi-level facility on the hill between the existing high school and East Van Buren Avenue that would add dozens of classrooms and labs to a new MPS middle school, outdoor amphitheater, learning center events that can accommodate 1,808 people. and facilitates multiple sports, group and wrestling, and more.
Council members discussed Monday how to find the district's new superintendent before voting to accept Hughes' resignation. Officials said
Contact Adrian O'Hanlon III at [email protected]