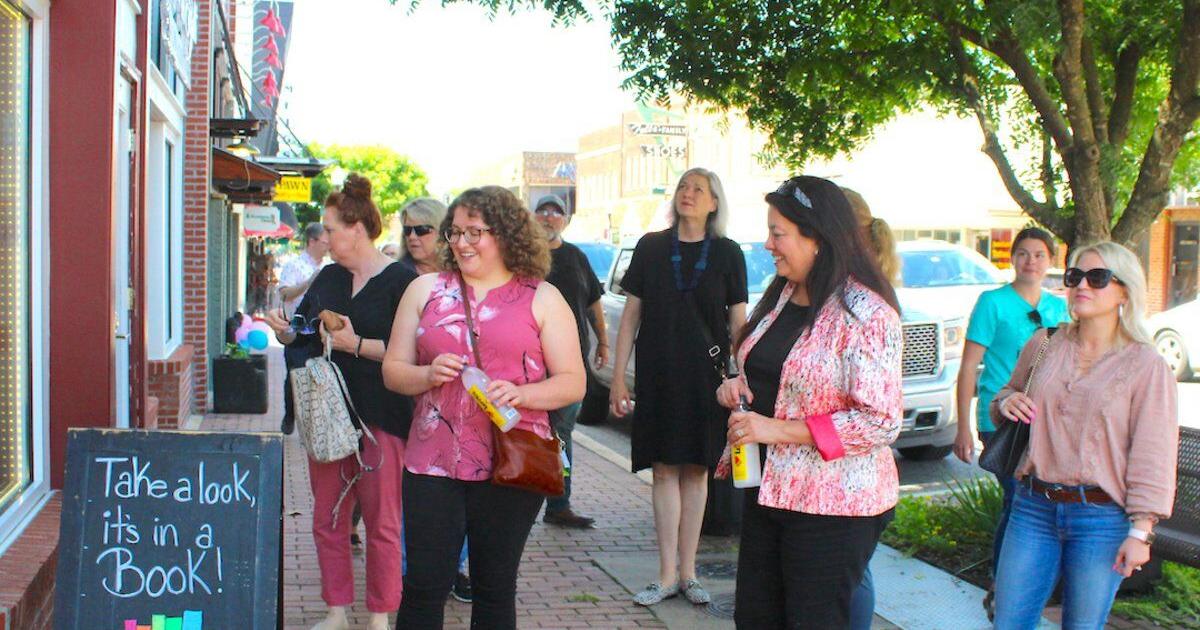 Main Street leaders tour the city while here for training events | New
A group of Main Street managers traveled to Tahlequah Wednesday and Thursday for training and a city tour.
There are about 30 directors across the state, as well as staff from the Oklahoma Main Street Center and Main Street America, said Jamie Hale, director of the Tahlequah Main Street Association.
On the program, a new director training, training on upstairs housing and a tour in which the group participated.
"The training includes topics such as the importance of upper-floor housing, property management and Air B&Bs, codes with the fire marshal, historic tax credits and working with your financial institutions," said Tan.
She said training is essential for inner cities for a number of reasons.
"It preserves our historic buildings and provides much-needed housing in our region. More and more people are focusing on quality of life, which includes walking access to restaurants, shopping and entertainment," she said.
Hale and local business owner Rian Cragar attended an upstairs housing workshop in Enid last year and toured local breweries. Hale said having access to historic tax credits can be helpful to investors, and renovating buildings is something she has taken out of the workshop.
"Currently, downtown Tahlequah is not listed on the historic register, which may hinder the process. It's something [TMSA] will be working with the State Historic Preservation Office in the near future," Hale said.
The OMSC conducts annual training for new Main Street towns and new administrators. Tahlequah was chosen as the site for this year's training.
"Tahlequah is thrilled to have the opportunity to host this training in our community. It gives us the opportunity to show off some of the unique things that make our downtown unique," ​​said Hale.