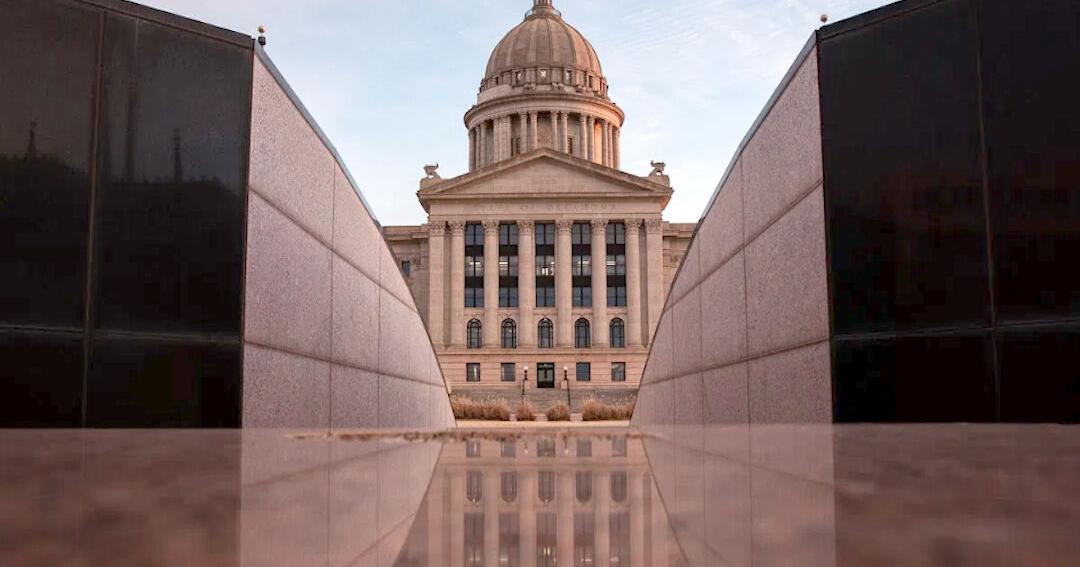 Lawmakers invest funds in economic development sites across the state | Oklahoma
OKLAHOMA CITY — In an effort to diversify Oklahoma's rural economy beyond Mayes County's borders, state lawmakers plan to allocate $250 million to help make other economic development sites more competitive.
But critics of House Bill 4456 said there were no guardrails or rules for how dollars would be allocated, and the Progressive Rural Economic Prosperity Fund stands at a little more than a quarter of a billion dollar legislative "slush fund".
Despite some bipartisan opposition, the measure passed both the State House and the Senate by wide margins and made its way to the governor's office on Friday as part of the upcoming fiscal year's budget.
Senate Pro Tem Chairman Greg Treat, R-Oklahoma City, said he doesn't have much information on the name, but there's "absolute agreement" the money isn't. not just meant for rural areas of the state. With 65% of Oklahomans living in the Tulsa or Oklahoma City areas, metropolitan areas will not be left out.
He said when lawmakers spoke with Commerce Secretary Scott Mueller, there was "a lot of frustration" that Pryor was the only place the Commerce Department was putting projects. Treat said Pryor's MidAmerica Industrial Park is a huge asset to the state, but members are starting to get frustrated and are being asked to put about $700 million in cash on the table to develop an area that won't have perhaps no direct impact on their district.
Earlier in the session, lawmakers earmarked $698 million for an incentive package designed to bring an electric vehicle battery manufacturing plant back to Pryor. The measure pays $613 million to a "megaproject" and allocates $85 million to another project related to the same industry. It provides a 3.4% rebate of the investment over five years until the balance of the fund after capital expenditures and jobs are created. The company targeted by the LEAD law could create up to 4,000 to 6,000 new jobs.
"At some point we have to start developing assets across the state, so we have more than one option to show businesses that want to set up shop (here), and Pryor is a crown jewel, but we need crown jewels all over the state," Deal said.
He said the $250 million investment is in concert with the $700 million Pryor project, which would be a Panasonic facility.
"We are going to invest in our future," Treat said. "We have an opportunity here to make Oklahoma a much more attractive place to grow, not just in northeast Oklahoma, but across the state."
State Rep. Monroe Nichols, D-Tulsa, said lawmakers allocated an additional $250 million for unspecified purposes and now plan to invest just under $1 billion in rural economic development in one year.
"It's not about not wanting economic development in rural parts of the state, it's about why would we take a quarter billion dollars and not have a goal without railings ", did he declare. "It's just a $250 million slush fund."
Nichols said that without parameters, funds might not get to where they're needed most, and he said there was an "opportunity cost" to just putting money in. a fund without a plan. For example, Nichols said the funds could have been used to reduce or eliminate the state's grocery sales tax or give taxpayers refunds in excess of $75.
"We have resources that might work for Oklahomans, (but) they're going to let it sit for some unspecified purpose," he said.
Oklahoma Department of Commerce officials said Friday they had no comment in response to a question about whether the funding would be a useful tool in their ongoing efforts to recruit new businesses.
State Rep. Kyle Hilbert, R-Bristow, who supports the measure, said the operation of PREP is still under negotiation. He said that will be determined at a special session in the coming weeks.
He said he has traveled around the state and spoken to colleagues in other areas of Oklahoma. A few months ago, for example, he traveled to Lawton, which has an industrial park that's ready to go, except it's missing a critical gas line that will cost $15 million.
"The challenge is that a gas company won't install the line until a company is there, and the company won't come until there's a gas line," said Hilbert. "And so it's a chicken-or-egg situation where if we could bring in some matching funds to help the community get this industrial park up and where it needs to be, then you have growth. and economic development."
He said Commerce Department officials have told lawmakers that Pryor's MidAmerica Industrial Park isn't the only place companies want to go in Oklahoma. It's just the place that's ready.
There are other places that might be ready for moderate large-scale development, but the problem is that getting them ready will take a few months because they might not have all the "big five" – ​​water, sewer, broadband, gas and electric, says Hilbert.
Hilbert said PREP should prioritize funding for improvements at commercial industrial parks, airports, air parks, rail parks and ports by requiring local authorities to provide matching funds.
State Rep. Carl Newton, R-Cherokee, said Avard, Woods County has one of the few places where two major rail lines intersect.
"That could be critical in terms of transportation and development in our regions, because you have product coming from two different directions," Newton said. "So we can bring products into Oklahoma from all directions and use them there."
But he said the site needed a tarred road and water infrastructure.
There are also industrial authorities in Woodward, Fairview and Cherokee that could potentially become "shovel-ready" for new businesses if they received direct state funding, Newton said.
"Yeah, they got a big boost there around Pryor, Oklahoma, and that industrial park, but that doesn't mean the rest of the state (did)," Newton said. "We felt we had to reach out and help the other part of the state, and I think that could be a good economic boost."
Janelle Stecklein covers the Oklahoma Statehouse for CNHI newspapers and websites. Contact her at [email protected]