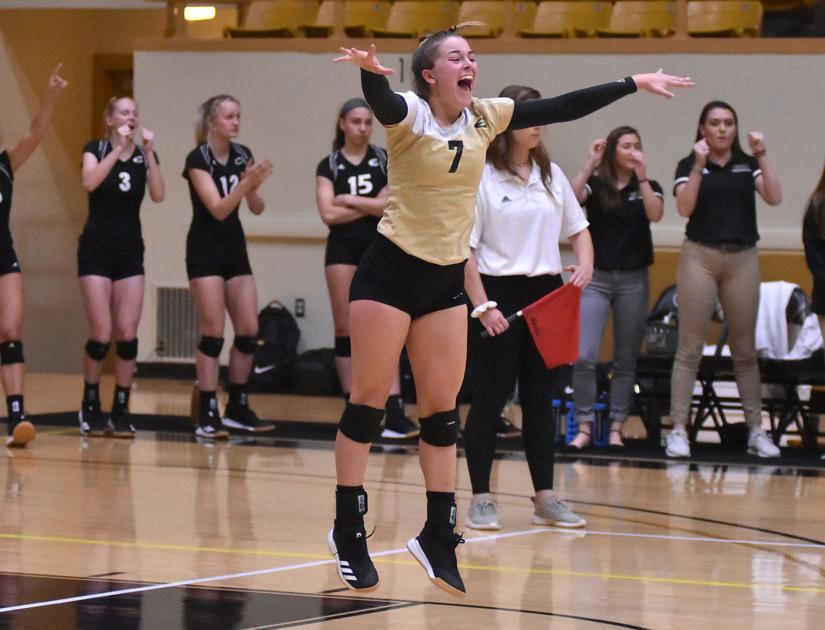 ESU Volleyball Wins Team Academic Honors | Release
The Emporia State volleyball team won the US Marine Corps / American Volleyball Coaches Association Team Academic Award for the 2020-21 season, according to an AVCA announcement on Monday.
"While the teams may not have played in their regular season or competed at all in the past year, coaches have still found ways to lead their players to excellence. academic, "AVCA Executive Director Kathy DeBoer said in a written statement. "This is a testament to the important role volleyball coaches play in the success of their players on and off the court. "
This is the 10th consecutive year that the Hornets have won the award and the 17th time in the past 19 years, both of which are the second highest marks in the MIAA.
The USMC / AVCA Team Academic Award, which was first awarded in the 1992-93 school year, recognizes high school and college volleyball teams who maintain a cumulative grade point average of 3.30 or higher on a scale of 4.0.
The Emporia State team's GPA was 3.60 in 2020-21, with 10 of its 12 players achieving a GPA of 3.40 or better.
There were nine MIAA teams among the 161 NCAA Division II award recipients, as Fort Hayes State, Missouri Southern, Missouri Western, Northwest Missouri, Pittsburg State, Central Missouri, Central Oklahoma and Washburn all joined the Hornets on the list.
The Hornets will open their season at the Southeastern Classic in Durant, Oklahoma, against Texas A & M-Commerce on September 3. They will also face UT-Tyler, Southeastern Oklahoma and Southern Nazarene that same weekend.