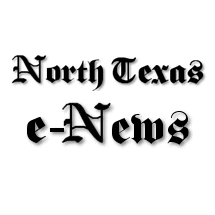 Dan Boren named to First United board
First United has appointed Dan Boren, Secretary of Commerce for the Chickasaw Nation, to its Board of Directors effective June 21, 2022. First United's Board of Directors consists of 11 outside directors, each representing the experience and leadership expertise from various industries, and is led by President and CEO Greg Massy.
Boren, a former United States Representative for Oklahoma's 2nd congressional district, previously served for two years as President of Oklahoma and Chief Banking Officer at First United Bank, where he oversaw and provided leadership, while helping to drive growth and promote the purpose, values ​​and values ​​of the bank. pillars of his core message for "Spend Life Wisely" to all Oklahoma banking locations.
Dan Boren
"We are delighted to welcome Dan to our Board of Directors. He is passionate about serving Oklahoma and his experience, knowledge and deep desire to make an impact will continue to be an asset to our organization," said Greg Massey, CEO of First United Bank.
Heavily involved in numerous professional and civic organizations, Boren also currently serves on the boards of the Jasmine Moran Children's Museum, Seminole State College Educational Foundation, OU Children's Hospital Foundation, Oklahoma Academy, Alliance Home Energy Producers, Sovereign Asset Management (Chair), Sovereign Native Holdco, Last Frontier Council (Boy Scouts of America), Oklahoma Foundation for Excellence, Oklahoma City Chamber of Commerce, Oklahoma Bankers Association, Swift MD, Infinity Capital Partners, Soldier Strong and a member of the Oklahoma Leadership Advisory Board, a member of the Consumer Bankers Association Government Relations Council and the US Global Leadership Coalition.
First United's goal is to inspire and empower others to spend life wisely, which includes a holistic approach to life that encompasses financial well-being, faith, health and well-being. , as well as personal growth.
About First United Bank
Founded in 1900, First United has more than 85 banking, mortgage and insurance branches in Oklahoma and Texas. It is one of the largest well-capitalized banking organizations in the Southwest with assets of over $13.5 billion, and it is among the largest private community banking organizations in the United States. First United provides a full range of financial services, including banking, mortgage, insurance and investment products and services, and is dedicated to inspiring and empowering others to live life wisely®. Learn more about FirstUnitedBank.com. FDIC member