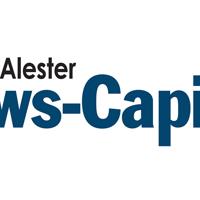 CRIME MEMORIES: charges dismissed against lawyer; local woman sentenced to federal prison | criminality
Three minor offenses filed against a McAlester lawyer following a two-vehicle collision in August have been dismissed.
According to court documents, Wes Cherry, owner of Foundation Law in McAlester, has been charged by Choctaw Nation District Court with impaired driving, obstructing an officer and obstructing an officer.
Cheery was charged with driving impaired on East Comanche Avenue near the Murphy USA gas station near Walmart and hitting another vehicle as well as allegedly obstructing Police Sgt. McAlester. Chuck Sutterfield "turning away from Sgt. Sutterfield while handcuffed, "the documents say.
He was also accused of telling Sutterfield that "whatever he had to do to fuck him, he would," according to court documents.
A dismissal motion filed Nov. 24 by Choctaw Nation Deputy Tribal Attorney Cory Ortega asked the court to dismiss the charges against Cherry "without prejudice," meaning Cherry can be prosecuted for the alleged crimes.
Choctaw Nation District Court Judge Richard Branam accepted the prosecutor's recommendation for removal.
Woman sentenced to federal prison
A McAlester woman has been sentenced to federal prison for her role in a large methamphetamine ring in Southeast Oklahoma.
According to court documents, Valerie Nacole Adcock, 38, was sentenced to 57 months in federal prison with three years on probation after pleading guilty to a money laundering conspiracy.
The indictments of drug conspiracy and money laundering were dismissed against Adcock as part of the plea deal.
The indictment alleged that on or around August 10, 2017, or around January 14, 2020, Needham transferred $ 2,075 in US currency via MoneyGram from a Walmart store in McAlester to another accomplice, Kimberly Diana Noel, in Palm Springs, in California.
"Adcock knowingly carried out and attempted to carry out a financial transaction affecting interstate and foreign commerce which involved the proceeds of a specified illegal activity, i.e. the distribution of controlled substances," the indictment states. .
Adcock in her plea deal said she knew the funds she was transferring were meant to promote the distribution of controlled substances and that she "did it anyway."
According to the United States Attorney's Office, a total of 12 people from Pittsburg and Haskell counties allegedly ran a large-scale drug ring that transported methamphetamine from California via mail-in packages and returned money to a provider in California with money exchanges between a variety of media, ranging from bank transfers to Walmart MoneyGram transfers from locations in McAlester, according to Federal Court documents.
Adcock was indicted in January 2020 in connection with the drug ring with Kimberly Diana Noel, of Desert Hot Springs, Calif .; At the beginning Willard Woodmore III, of Quinton; Calvin James Woodmore, of McAlester; Amber Nicole Woodmore, of McAlester; Dennis Clyde Marshall Jr., of McAlester; Prentice Roland Keith, of Kinta; Jimmie Ray Stephens, of Lewisville; Tiffany Ann-Meeks Davis, of McAlester; Michael Dewane Hunt, from Kinta; and Janet Sue Troutt, of Rogers, Arkansas.
The charges stem from a joint investigation by the Drug Enforcement Administration, Bureau of Indian Affairs, Bureau of Alcohol, Tobacco, Firearms and Explosives, Internal Revenue Service, United States Postal Inspection Service, Oklahoma Bureau of Narcotics, National Guard Drugs Task Force, Haskell County Sheriff's Office, District 18 Attorney's Drugs Task Force, Seminole Nation Lighthorse Police, La Choctaw Nation Tribal Police, Pittsburg County Sheriff's Office, McAlester Police Department, and Stigler Police Department. The investigation was part of and includes members of the DEA High Intensity Drug Trafficking Task Force.