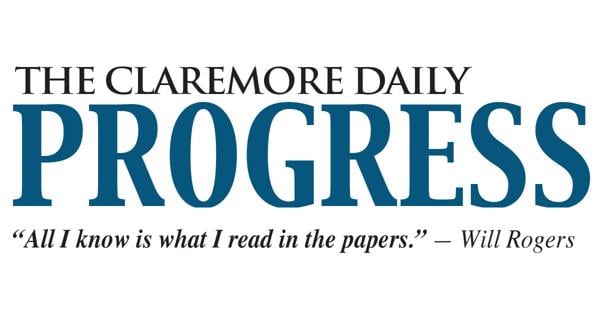 COLUMN: Admire the richness of downtown | Opinion
Claremore is a wonderful place to live. Yes, I know, paying our utility bills is expensive and gas prices are as high as they were in 2008. But I'm grateful.
Arriving at work downtown last week, I saw the Cherokee mural being put up. I was crossing the street to have a look when a friend ran up to me and greeted me with a hug – right there in the middle of the road! You don't get that kind of love everywhere!
This moment changed me. I stopped and looked at our little downtown and was filled with gratitude for what I saw and where I chose to live. Living anywhere can be difficult, disappointing and complicated. But living here is also beautiful, joyful and worthwhile.
Continuing my walk, I noticed the richness there is in the city center. Our Chamber of Commerce was gearing up for Restaurant Week (this week). We have a new Anvil Ax where I learn how to throw axes at the Tuesday night league. Oklahoma Pizza Company will be open daily now. The Kraken Gallery is now open and filled with a variety of unique art and antiques. These things are right on the middle block. We also have spas, shopping, exotic plants, family activities, books, art, entertainment, home goods, bargains, food and drink and fun for days !
We have everything in our downtown area. Our downtown is growing. Certainly, we are still in the awkward, between the stages. Good things are happening – but great things are already here!
If you haven't taken a walk to rediscover your downtown lately, now is a good time to do so. You will be happy with what you find.
With gratitude,
Terri May Peters
small business developer
Claremore Industrial and Economic Development Authority