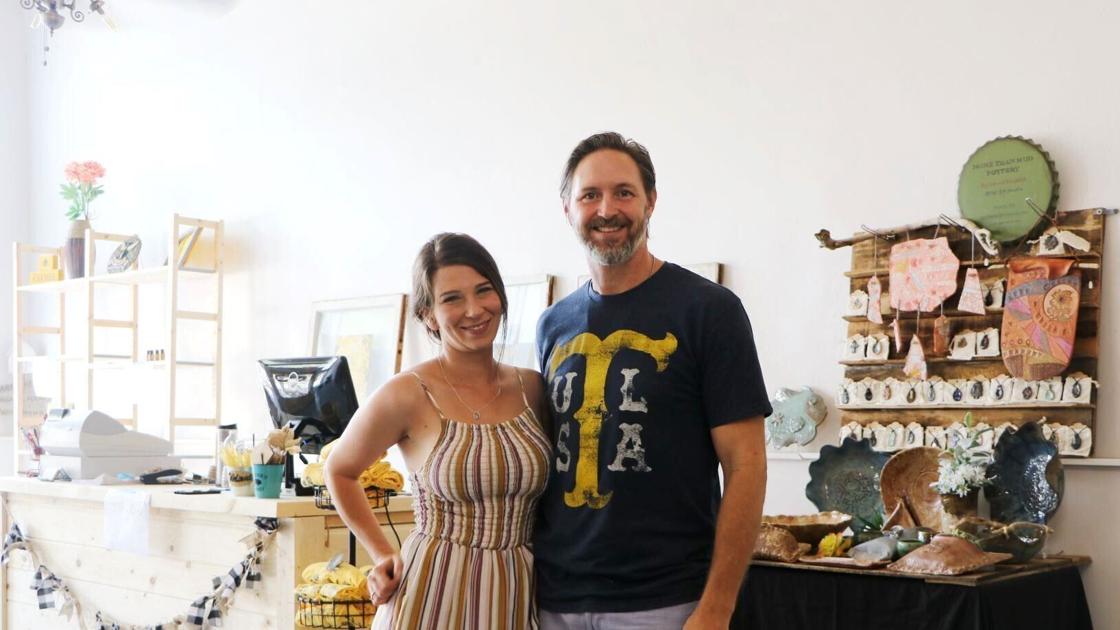 Collinsville Farm Hippie Named OK Main Street Center State Award Winner | New
The hard work of Collinsville business owners Ash and Carrie Beth Winfield has received acclaim across the state.
The Windfields, owners of Farm Hippie, were recently recognized by the Oklahoma Main Street Center for their creative talents in promoting their store and attracting residents to historic downtown Collinsville.
Ash and Carrie Beth won the award for Best Visual Merchandising in the Design category of the contest at the OMSC's 32nd Annual Oklahoma Main Street Awards Banquet on September 20 in Oklahoma City.
Farm Hippie, which opened in August 2019, was named a finalist for the program in May for demonstrating its "enthusiasm, creativity and responsibility towards increasing incomes and creating jobs for their business districts. local ".
Other design winners include: Okmulgee's Ford Lofts, El Reno's Main Street Façade, Kendall Whittier's American Solera and Enid's Settler's Brewing Co. and Under Her Wings Was The Universe.
"The Main Street Awards Banquet celebrates the imaginative and hardworking people dedicated to revitalizing and preserving historic shopping districts in their communities across Oklahoma," said Buffy Hughes, Director of the OMSC, in a press release. "It's always competitive, as well as highly coveted, and these awards recognize and embody the best people, programs, design and events that take place on Main Street."