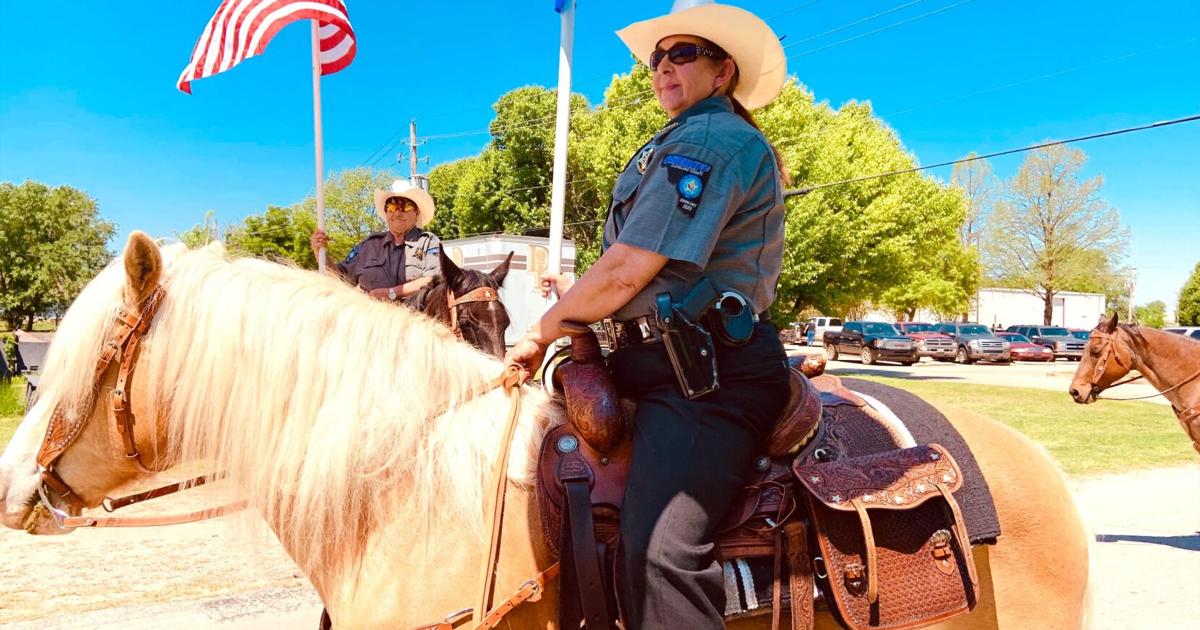 Cleveland County Officer Rhonda Peterson Retires After 31 Years | Community
Rhonda Peterson knew from a young age that she wanted to be a police officer, and those who worked with her during her 31 years in the Cleveland County Sheriff's Office would say she was born for the job.
Following in the footsteps of his aunt, an officer with the Oklahoma City Police Department and his cousin, a dispatcher for the Norman Police Department, Peterson applied for a job in the Sheriff's Office to work at the County Jail in Cleveland in 1990.
Peterson worked under seven sheriffs from November 1990 until his retirement the same month of 2021, starting with John Walsh and ending with Chris Amason.
"My mom thought I wouldn't be able to do the job and said I would cry at the drop of a hat, but I lasted 30 years," Peterson said.
Someone once told her that she couldn't do this job because she was a girl, but her father's influence kept her from being dissuaded.
"My dad said, 'Rhonda, you can do any job you want to do,' because he was a big supporter of whatever I wanted to do," Peterson said.
Peterson put on his uniform every day in the hope that it would help people in the community be better off than they were, whether in jail, the courthouse, or as an administrative lieutenant. drug resistance education program. She said being a DARE officer was her favorite job because she started working with children and expressing the importance of goal setting, the principle her father instilled in her.
"If a kid told me that one of their parents was in jail, that was their choice," Peterson said. "So I would ask you what do you want to be?" You have to figure out what it is you want to be in life and work towards that goal because everyone makes mistakes in their life and we have to overcome them to make the best choices possible.
Peterson said that on any given day, helping the community would involve anything from leaving jurors out of the courthouse to ensuring that a financially struggling family had a place to go and a way to get there. after expulsion.
During one eviction in particular, Peterson recalled a family preparing to leave their home without a car.
"They had an apartment to go to in Midwest City, so I took a cab for them, and he drove the mother and three kids to their new place," Peterson said.
While retirement will mean more time to care for his goats and quarter horses on his farm, Peterson is already considering putting on a uniform as part of the Oklahoma City Community College Campus Police.
"I just want to try something different before I reach the age where I can't and thought I wanted to work at a college where I could help all the young adults who are just starting out in life," Peterson said.
As the Oklahoma City Community College Police Department welcomes him, the Sheriff's Office sends him with best wishes and appreciation for his dedication and positive presence in the community.
Cleveland County Sheriff Chris Amason has described Rhonda Peterson as the epitome of an official.
"His 31-year career with the CCSO has been an incredible achievement," said Amason. "I am honored to know [Peterson] and I wish him the best for retirement.
Cleveland County Deputy Sheriff Marcus Williams said working with Deputy Peterson for the past three years has been a pleasure.
"His positive attitude and smiley face will be missed the most," said Williams. "Cleveland County is a better place because of its service and dedication."
Jeff Elkins covers business, life, and community stories for The Transcript. Contact him at [email protected] or @ JeffElkins12 on Twitter.