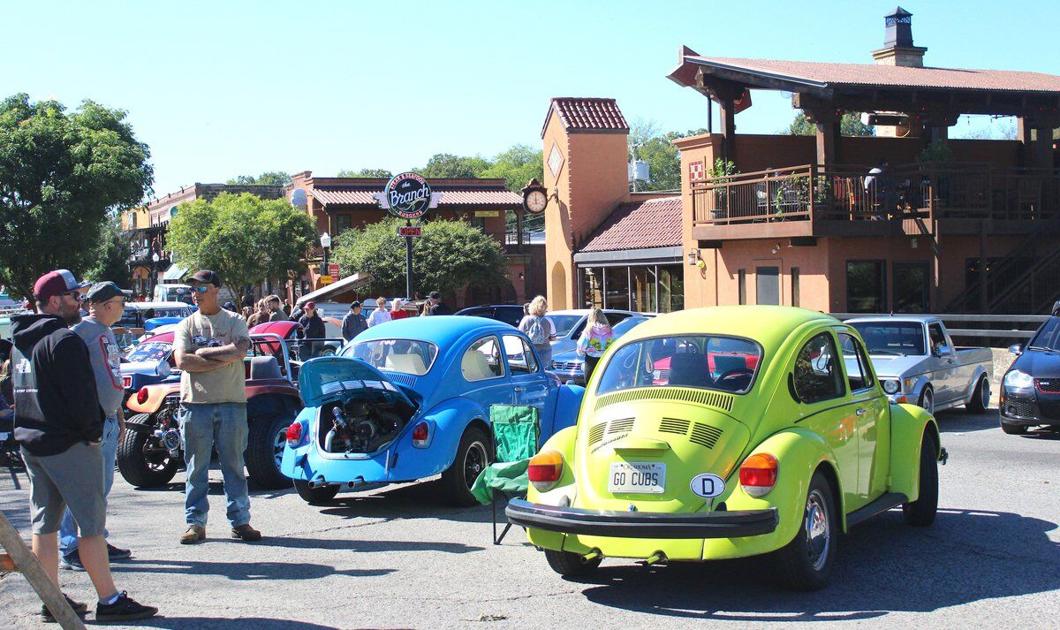 BUGGING OUT: More than 80 Volkswagens converge on Tahlequah for the OKsWagen festival | New
Locals and visitors gathered in Norris Park late Saturday morning to bug each other at the annual OKsWagen VW festival.
The event is hosted by the Oklahoma Chapter of the Foul Air Klub, and gives fans a chance to show off their Volkswagens. Visitors were able to discover more than 80 vehicles registered this year.
Tahlequah Main Street Association director Jamie Hale said it was the biggest turnout they had ever seen.
"OKsWagen is a very unique event – original, if you will," Hale said. "I love that this brings such a diverse group of people to Tahlequah. OKsWagen, formerly known as V-Dubs on Main, has been around for about seven years, but to my knowledge the Foul Air Klub hasn't always been involved, and that makes a huge difference. "
The Volkswagens were lined up on both sides of North Muskogee Avenue between Morgan Street and Goingsnake Street. Coweta's Indigo Tie Dye Co. and other small-scale vendors were also at the scene.
Musicians Joe Mack, Dominic Roy, Casey West, Andrew Harmon, Kyron Lee and Hunter Ragland performed from 10 a.m. to 4 p.m. at Norris Park.
Gale Bogle owns several Volkswagens and has been collecting classic cars for 25 years.
"I sold 80 of them to an auction company in St. Louis," Bogle said. "My wife says I don't need to buy cars anymore, but I got back to 30 [cars] now."
Hale started planning for this event about four months ago and she said each entity has a job to do for the big day.
Foul Air Klub took care of the auto show part; TMSA and Century 21 Wright Real Estate have partnered to manage logistics with the city, suppliers and operations; and Kroner and Baer had the garden covered with beer and children.
"The Foul Air Klub is a very well-oiled machine. They all manage their own registrations and trophies and are a great group of people, "Hale said.
Kedrin "Speedy" Arnett said the organization was created for Volkswagen lovers to come together and all proceeds to go to various charities across the country.
There are 14 Foul Air Klub sections in eight states, with approximately 3,000 members in the Oklahoma section. The Oklahoma Club hosts four events each year, in Tahlequah, Siloam Springs and Eureka Springs, Arkansas, and the Foul Air 500.
Steve and Carson Rhodes came from Sapulpa after hearing about OKsWagen on social media. They recently bought a Volkswagen because it is a "very unique car".
Frank Carroll first brought his 1969 Berry Mini T Dune Buggy, and he said he plans to bring his classic car back to future events.
"I don't usually collect Volkswagens, but I collect cars and usually play with a Rambler," he said. "It's a toy and it was cute, but I want to make it look better [next year]. "
Hale said the event helped introduce sales tax through vendors, and restaurants and stores were buzzing all day Saturday.
"We are already discussing extending road closures for next year to provide space for more cars, and we would also like to add some more activities," Hale said.