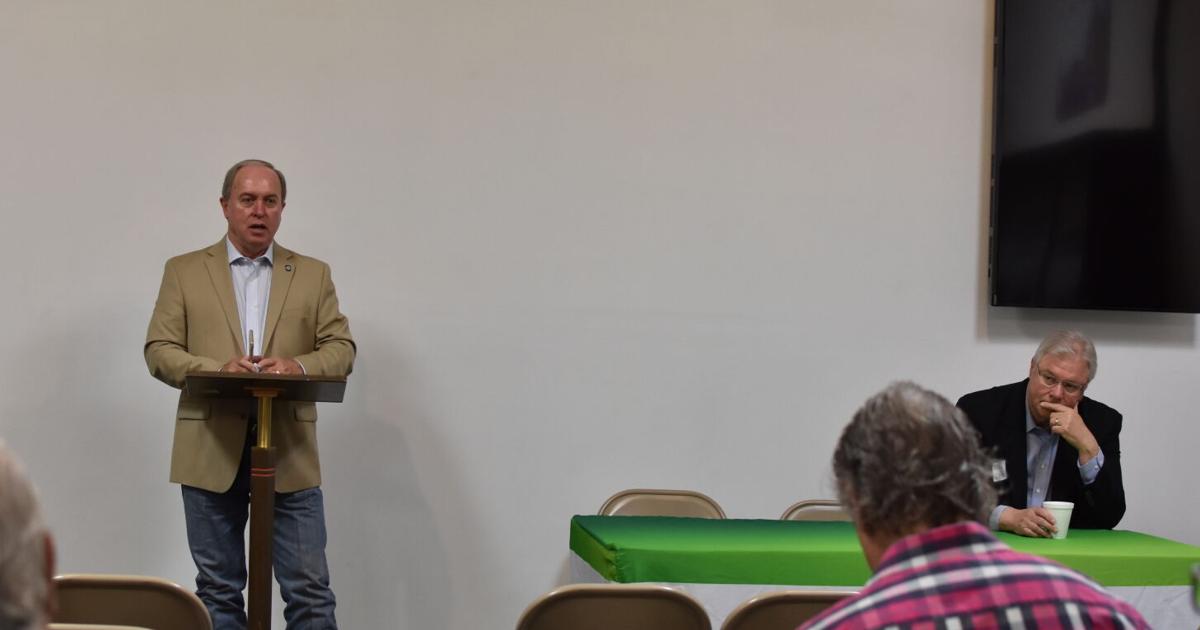 Budget, ARPA funds discussed | News
Attendees at the Claremore Area Chamber of Commerce Eggs and Issues Legislative Breakfast heard from Oklahoma District 2 Senator Marty Quinn and District 9 Chamber Representative Mark Lepak and posed questions.
Quinn started the event with a budget update and said it was around $9 million, almost $1 million more than last year.
Quinn said that when he debuted in 2010, the budget was around $6 million and that $9 million was the biggest budget he had been associated with in his career.
Quin said Senate Appropriations Chairman – Roger Thompson of Okemah – has done a good job of ensuring that money spent is not spent on current expenses.
"When it comes to one-time dollars, you have to make sure you don't get used to it," he said.
Quin said the main thing for him is the taxpayers.
"I always want to know what it's going to do to the taxpayer, for that taxpayer – is it going to help, is it going to hurt?" he said.
An example of one-time dollars would be American Rescue Plan Act funds.
Claremore City Manager John Feary asked about the Oklahoma Route 66 Centennial Commission's $113 million request for ARPA funds.
Feary said the project will impact 45 different communities in 14 Oklahoma counties, including Rogers County.
"I'm just asking all of you to continue to be our biggest advocate, because this $113 million spread across 45 different communities is a game-changer for a lot of those communities," he said.
Feary said it would have a big impact on Claremore.
"The Oklahoma Route 66 Centennial Commission is established to plan, coordinate, and implement special programs and events to celebrate the historic highway's centennial in 2026 with the support of the Oklahoma Historical Society Oklahoma," according to the Oklahoma Route 66 Centennial Commission Act.
Quinn said he would follow up on the request on Monday.
"I don't see how they could say no," he said. "It's not being overconfident. It's a major agreement that affects many cities in Oklahoma.
Rogers County District III Commissioner Ron Burrows echoed Feary's desire to receive funding from ARPA.
"We have never – in my years of involvement with the city and county – capitalized on Route 66 and here is the opportunity," he said. "Everyone would benefit from that in Rogers County."
Burrows said the county is focused on expanding rural broadband — a $32 million project — half of which they have.
"We are looking for the other half and the demand is not that great considering the investment," he said.
Burrows said they didn't want to spend their money, but rather invest it.
"We are looking to make this huge investment for Rogers County," he said.
Lepak said the governor decides which projects receive ARPA funds.
Lepak said it's important that funds are spent on one-time projects that don't overlap with other projects.