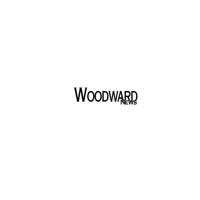 Boomers sweep comeback games | Local News
Woodward's basketball teams had a successful comeback night on Friday, sweeping the Altus Bulldogs.
The girls beat winless Altus 71-17 while the boys took a 66-57 decision.
Thessaly Pfeifer had 20 of his 22 points in the first half as the Boomers took their season high to 14-7. Faith O'Handley scored her 12 points in the second half. Masey Porter finished with 11 points.
Woodward scored the first 35 points of the game before Altus came on the board with a free throw. The score at halftime was 39-2. Altus didn't score a field goal until 1:54 into the third period.
Ten different players have scored for the Boomers.
Bryleigh Douglas-Fisher and Riley Moore each had five points, Jiselle Hagemeier, Averi Edwards and Brailee Cloyd all scored four, Presley Pruett three and Michele Ibarra one.
The boys' game was more competitive, but the Boomers had a working lead most of the time despite a slow start.
Woodward led 23-15 at halftime and up 15 points in the second half.
Altus, losing 13 straight, went under eight times in the fourth period.
Zach Chavez had a huge game for the Boomers with 27 points and Jesus Cano scored 12 while battling fouls. Kyle Martin added nine points, Jake Mead seven, Kash Shipley six and Hunter Moseley five.
The Boomers improved to 10–11.
Woodward will host Sayre on Tuesday for senior night.
*****
Note: Masey Porter and Jake Mead were crowned queen and return king at halftime of the boys game. Earlier in the evening, Josie Jones and Kyle Martin, Woodward Chamber of Commerce Student Citizens of the Year, were recognized.
Dashboard
Friday matches
high school girls
Boise City 50, Aline-Cleo/Freedom 28
Bethany 65, Anadarko 25
Tonkawa 44, Blackwell 35
Township 44, Ringwood 22
Chattanooga 42, Bray-Doyle 23
Forest 53, Cherokee 38
Thomas 48, Cheyenne-Reydon 36
Oklahoma Bible Academy 59, Covington-Douglas 39
Kingfisher 65, Elgin 26
Watonga 48, Fairview 25
Fargo-Gage/Fort Supply 42, Vici 30
Hobart 34, Sayre 15
Hooker 63, Liberal, Kan. 57
Leedey 48, Sharon-Mutual/Taloga 27
Merritt 58, Mangum 35
Texhoma 49, Mooreland 23
Pioneer 48, Prue 25
Waukomis 33, Pond Creek-Hunter 21
Tuttle 54, Weatherford 39
Boise City 76, Aline-Cleo/Freedom 24
Anadarko 54, Bethany 53
Goodwell 63, Arnett 39
Balko 59, Burlington 42
Kremlin-Hillsdale 58, Billings 18
Olustee-Eldorado 56, Blair 47
Hinton 56, Apache 55
Ringwood 47, Canton 35
Cherokee 36, Forest 31
Cheyenne-Reydon 34, Thomas 32
Waynoka 59, Cimarron 52
Corn Bible Academy 52, Gracemont 27
Shidler 58, DCLA 57
Duke 70, Tipton 64
Kingfisher 48, Elgin 17
Newcastle 57, Elk City 39
Erick 40, Lone Wolf 32
Watonga 62, Fairview 53
Shattuck 62, Fargo-Gage/Fort Supply 47 (overtime)
Forgan 76, Felt 26
Border 61, Covington-Douglas 46
Okeene 45, Geaery 44
Sentinel 60, Granite 46
Hammon 54, Sharon Mutual/Taloga 32
Hennessy 42, Luther 40
Hooker 68, Liberal, Kan. 43
Mangum 62, Merritt 51
Timberlake 68, Medford 34
Mooreland 40, Turpin 32
Mountain View-Gotebo 74, Sweetwater 31
Dover 65, Oilton 64
Waukomis 46, Pond Creek-Hunter 30
Hobart 87, Sayre 60
Tuttle 50, Weatherford 49
Thursday matches
high school girls
Arnett 91, Cimarron 38
Balko 67, Timberlake 19
Tyrone 45, Bear 27
Bethany 71, Elgin 35
Kremlin-Hillsdale on Billings by Package
Hennessey 73, Blackwell 47
Kingfisher 45, Blanchard 32
Medford 40, Burlington 30
Crate 57, Morrison 42
Tuttle 74, Cleveland 38
Duke 74, Olustee-Eldorado 21
Choctaw 63, Enid 17
Erick 54, Lone Wolf 8
Forgan 44, Felt 17
Okeene 62, Geary 34
Goodwell 49, Waynoka 40
Sentinel 55, Granite 21
Sweetwater 45, Mountain View-Gotebo 40
Blair 39, Tipton 25
high school students
Tyrone 62, Beaver 30
Hennessey 76, Blackwell 39
Kingfisher 61, Blancharfd 43
Crate 64, Morrison 55
Tuttle 51, Clinton 43
Choctaw 74, Enid 40