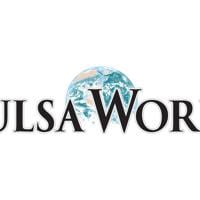 Bob Doucette: Keeping it wild: the unlikely story of the evolution of Turkey Mountain | Chroniclers
Fortunately, the group took pity on those of us who were slow. The gazelles did their own thing, leaping at first, but the rest of the crew held back so no one was left behind or lost.
An hour ago saw us ascending and descending ridges, passing ponds and meadows and thick groves of oaks and cedars. Everyone sweated a lot, but we weren't done.
Then we talked about the race, upcoming races and the destinations we would like to see. Memories of a mountain hike in New Mexico gave birth to plans to travel to the mountains to climb peaks we had never seen.
It seemed pretty quick to prepare road trips with people I had known for a short time, but there is a bond that forms between people united by their love of the trails.
And yes, that highland road trip did – a hiking excursion into the Colorado Weminuche wilderness, highlighted by peak views and long conversations on the trail and on the road.
We raised a pint or two to celebrate those experiences, something that happened after a few guys started talking about mountains around tacos and beers after a hard hour of running these winding Tulsa trails.
A community was formed on these dirt roads. If these trails had never existed or had been transformed into something else, there would have been dozens of people I never would have known.