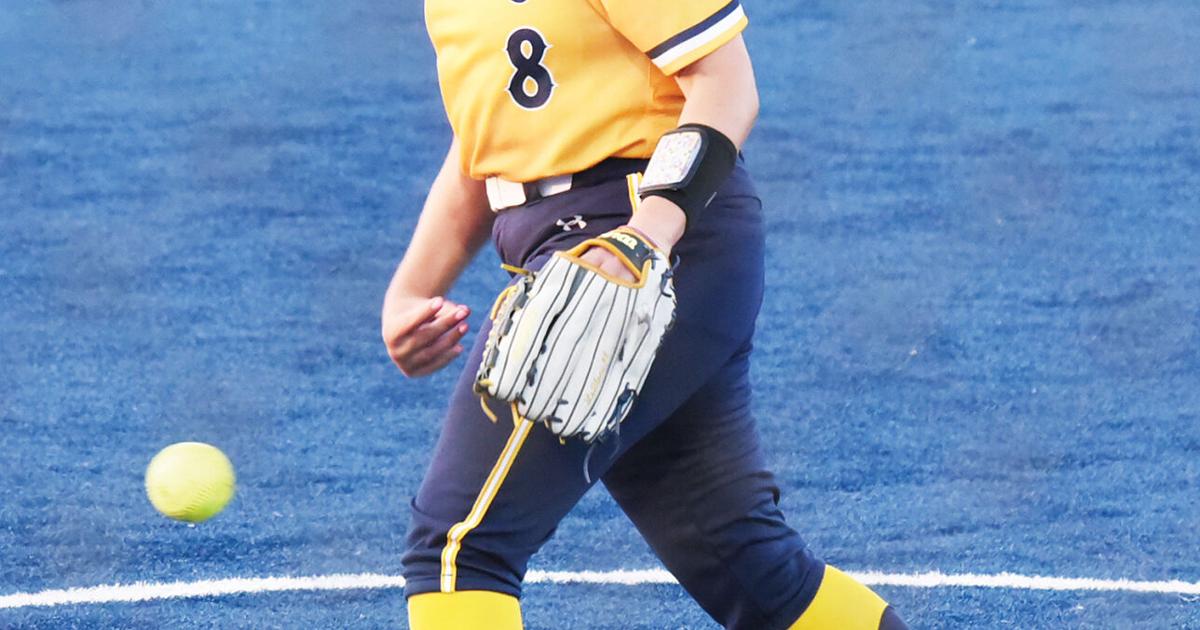 Alyssa LeBlanc pitches no-hitter in 1-0 Texas A&M-Commerce win | Sports
TRADE — Alyssa LeBlanc threw her second no-hitter of the season in Game 2 Wednesday at the John Cain Family Softball Complex to secure a double sweep for the No. 19 ranked Texas A&M University-Commerce in women's softball.
The Lions defeated the Henderson State Reddies of Arkansas by scores of 6-3, 1-0 in non-conference play. A&M-Commerce is now 35-11 for the season while the Reddies are down to 12-36.
LeBlanc (Katy), now 12-6 for the season, walked one and struck out seven in seven innings en route to the third no-hitter of her career, becoming the only player in program history to have three no hits. She was backed by a defense that made no mistakes.
The Lions scored their only run of the game without a hit in the third inning. MacKenzie Dugi (St. Hedwig East Central) walked two out and scored after a Madison Schaefer (Frisco Independence) fly ball was dropped by the Reddies' right fielder for an error.
Boley recorded the only hit for the Lions, a base double in the fourth.
Henderson State pitcher Monica Monreal walked three while striking out four.
Emily Otto (Lamar Consolidated) pitched a full game in the 6-3 victory to go 17-3 for the season. Otto allowed five hits, one walk and two earned runs while striking out eight.
After three scoreless innings, Abbie Moore of the Reddies opened the scoring with a two-run homer to left center in the fourth. The Lions responded with four runs late in the fourth, starting with a solo home run from Avery Boley (Fort Worth Nolan Catholic).
After a walk drawn by Sabrina Anguiano (Riverside, Calif.) and a brace by Uxua Modrego (Burlada, Spain), Dugi drove in Anguiano with a left single. Modrego scored on a throwing error as the Reddies tried to tag Dugi, who stole second. A similar play allowed Dugi to score on a pitch for Schaefer to enter the outfield.
Destiny Whitburn (Ector) scored third through fifth on an Anguiano bunt and Schaefer added a solo home run in the sixth.
Monica Monreal scored a single in an unearned run in the sixth for the third inning of the game for Henderson State.
Schaefer and Boley combined for four of seven hits for the Lions. Schaefer had two stolen bases, while Alina Jasso (San Benito) and Dugi had one each. Krystal Lindsey had two of five hits for the Reddies.
Their doubleheader with Oklahoma Christian scheduled for Sunday was postponed to Tuesday due to threatening weather forecasts. Game times at the John Cain Family Softball Complex are 12 p.m. and 2 p.m.